Red Bull have recorded six 1-2 finishes so far in the 2023 season. When was the last time every other team on the current F1 grid recorded a 1-2 result? We have all the answers!
Red Bull: 2023 Italian Grand Prix
Red Bull have recorded 28 1-2 finishes since joining F1 in 2005. Their first came on the day of their maiden victory, at the 2009 Chinese Grand Prix, when Sebastian Vettel won and Mark Webber finished as runner-up.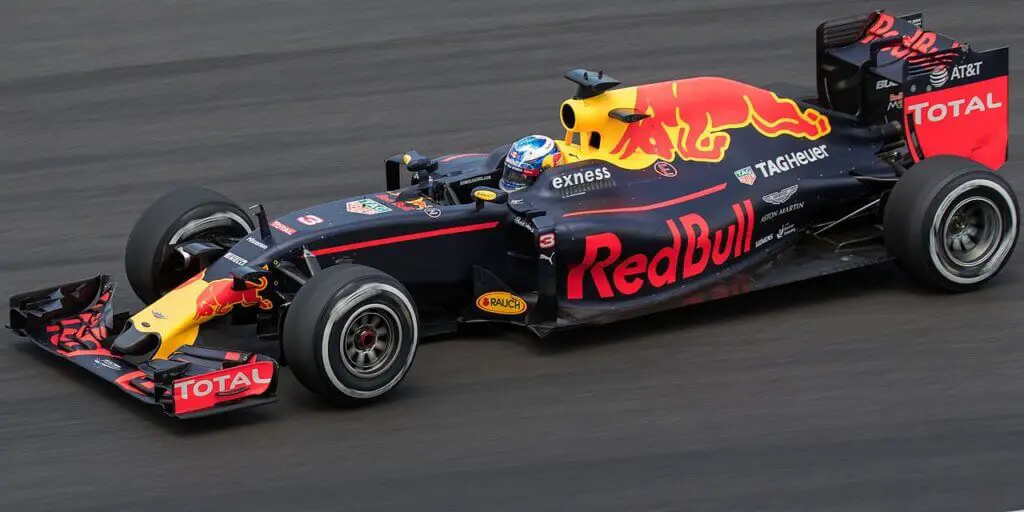 Before the 2022 season, the team's latest 1-2 result was over five years previously at the 2016 Malaysian Grand Prix. In that race, Daniel Ricciardo recorded his first win since 2014 while Max Verstappen finished just two seconds behind his team-mate.
Red Bull went on to record five 1-2 finishes in the 2022 season. Their first in over five years came at the 2022 Emilia Romagna Grand Prix and added more 1-2 finishes to their tally at the Spanish, Azerbaijan, Belgian and Japanese Grands Prix. In all of these 1-2 results, Verstappen won with Sergio Perez finishing as runner-up.
Red Bull's 2023 season began with another 1-2 finish – their first ever at the Bahrain Grand Prix. The team had little competition over the race weekend. Verstappen won by 12 seconds, with Perez finishing as runner-up.
They recorded another 1-2 result at the following race, the Saudi Arabian Grand Prix, making 2023 only the fourth time that a team opened a season with consecutive 1-2 results. Sergio Perez was victorious in the 2023 Saudi Arabian Grand Prix, marking the first time since the 2016 Malaysian Grand Prix that a driver other than Verstappen had led home a 1-2 result for Red Bull. This was also the first time since the 2009 British and German Grands Prix that Red Bull recorded 1-2 finishes at consecutive races.
Perez again led home a 1-2 result at the 2023 Azerbaijan Grand Prix, while Verstappen has led home 1-2 result for the team in Miami, Monaco, Belgium and Italy.
Mercedes: 2022 Sao Paulo Grand Prix
With George Russell winning and Lewis Hamilton finishing second at the 2022 Sao Paulo Grand Prix, Mercedes recorded their first 1-2 finish in over two years. Prior to the Interlagos race, Mercedes last recorded a 1-2 result on F1's return to Imola in 2020. In the unique two-day event, Valtteri Bottas took pole for the Silver Arrows. However, it was team-mate Lewis Hamilton who finished ahead in the race. The result secured Mercedes a record seventh consecutive Constructors' Championship win.
In 2019, Mercedes set a new record for most 1-2 results at the beginning of a season. Hamilton and Bottas finished in the top at all of the first five races of the year.
Ferrari: 2022 Bahrain Grand Prix
Ferrari's 2022 season began in the best possible way, with Charles Leclerc taking victory and Carlos Sainz following him home in second place. Leclerc's victory ended Ferrari's second-longest win drought and came over two years since their last triumph at the 2019 Singapore Grand Prix. That was also the team's last 1-2 finish before the Sakhir race.
Leclerc and Sainz's 1-2 result at the 2022 Bahrain Grand Prix was the team's 85th in total. No team has scored more 1-2 finishes in F1's history than the Scuderia.
McLaren: 2021 Italian Grand Prix
McLaren were the only team to record a 1-2 finish during the 2021 Formula 1 season. They did so at the Italian Grand Prix, where Daniel Ricciardo recorded his first McLaren victory and Lando Norris recorded a career-best second place.
The result was McLaren's first win in almost a decade, as well as the team's first 1-2 finish since the 2010 Canadian Grand Prix eleven years previously.
Alfa Romeo: 2008 Canadian Grand Prix*
The former Sauber team have recorded a single victory so far during their time in F1. That came courtesy of Robert Kubica in the 2008 Canadian Grand Prix. Nick Heidfeld finished as runner-up on that day, giving the team their only 1-2 result to date on BMW Sauber's best-ever day in the sport
In terms of the Alfa Romeo name, the constructor scored four 1-2 finishes in F1. Those were all recorded in the sport's inaugural season, back in 1950. All of Alfa Romeo's 1-2 results were recorded by Juan Manuel Fangio and Luigi Fagioli. Their last was at the 1950 French Grand Prix.
Alpine: 2006 Malaysian Grand Prix*
The team now known as Alpine last recorded a 1-2 finish 17 years ago at the 2006 Malaysian Grand Prix, under their Renault guise. In that race, Giancarlo Fisichella recorded the final of his three F1 victories, leading home team-mate Fernando Alonso.
Renault scored only two 1-2 results during their many seasons in F1. Their other came at the 1982 French Grand Prix, when Rene Arnoux finished ahead of fellow Frenchman Alain Prost. Meanwhile, Team Enstone recorded a further two 1-2 results under their Benetton guise – at the 1990 Japanese Grand Prix and the 1995 Spanish Grand Prix.
Williams: 2003 French Grand Prix
Williams recorded their 33rd and latest 1-2 finish almost 20 years ago, at the 2003 French Grand Prix. Ralf Schumacher recorded the final win of his career on that day, finishing 14 seconds up the road from team-mate Juan Pablo Montoya.
Since their last 1-2 finish, Williams have recorded only three more victories. Their latest was for Pastor Maldonado, at the 2012 Spanish Grand Prix.
Aston Martin: 1998 Belgian Grand Prix*
The Silverstone-based team has recorded a single 1-2 finish in its history. Jordan finished first and second at the memorable 1998 Belgian Grand Prix, with Damon Hill leading home team-mate Ralf Schumacher. It was the first victory for Eddie Jordan's eponymous team.
Since then, the team has scored one other double podium result. That came under their Racing Point guise, when Sergio Perez took victory and Lance Stroll finished in third place at the 2020 Sakhir Grand Prix.
AlphaTauri: N/A
The Red Bull junior team has taken two wins since joining Formula 1 in 2006 but is yet to record a 1-2 finish. In their history, the team has scored just one double top five result, with both Yuki Tsunoda and Pierre Gasly finishing in the top five with AlphaTauri at the 2021 Abu Dhabi Grand Prix.
Haas: N/A
Haas are yet to take a 1-2 finish in Formula 1. Since joining the sport at the start of the 2016 season, the team has not yet finished on the podium. The team's best result to date is fourth place, recorded by Romain Grosjean at the 2018 Austrian Grand Prix. Kevin Magnussen also finished fifth on that day in the team's best race so far in F1.