Riccardo Patrese currently holds the record for the longest gap between two Formula 1 victories. We take a look at the drivers who've waited longer than five years between two F1 wins.
Riccardo Patrese: 6 years, 6 months and 28 days
Riccardo Patrese recorded the first of his six career victories at the 1982 Monaco Grand Prix with the Brabham team. Sometimes referred to as the "race which no one wanted to win", the 1982 Monaco Grand Prix is notable for the high rate at which race leaders crashed out or came to a stop on track. Patrese ended up being the last man standing, with Didier Pironi and Andrea de Cesaris – classified in second and third place – both having run out of fuel.
Patrese's next win came in the following year at the 1983 South African Grand Prix. It would turn out to be his final win for over six years. Over the next four years, Patrese would finish on the podium only twice – once with Alfa Romeo and once in his second stint at Brabham.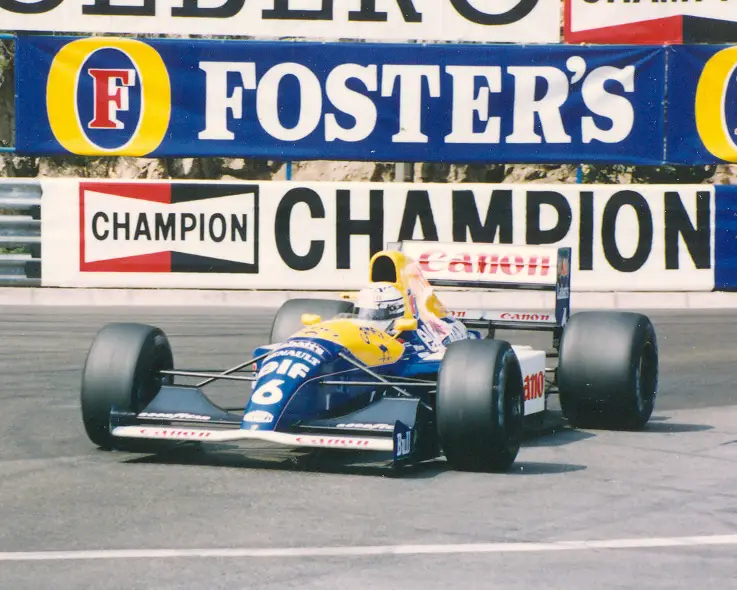 Patrese's move to Williams for his first full season with the team in 1988 resulted in points finishes, but it was not until 1989 that the Italian driver returned to the podium. A run of three near misses with consecutive second place finishes came at the Mexican, United States and Canadian Grands Prix. Patrese would have to wait until the following season for a victory.
His win drought finally ended at the 1990 San Marino Grand Prix, overtaking Gerhard Berger in the latter stages of the race to take his first victory in over six years.
Bruce McLaren: 6 years, 6 days
The only other driver to have a gap of more than six years between two victories is Bruce McLaren. All of McLaren's first three victories came with the Cooper team, his last with the team coming at the 1962 Monaco Grand Prix. McLaren would continue racing with Cooper until 1966, when his eponymous team made its debut in Formula 1 at the 1966 Monaco Grand Prix.
The team's first podium finish came at the 1968 Belgian Grand Prix, with Bruce McLaren recording the first victory for his own team. McLaren took victory six years and six days since his previous win in Monaco in 1962.
Jack Brabham: 5 years, 10 months, 19 days
Two races before winning the Drivers' Championship for the second time, Jack Brabham took his final win of the 1960 season at the Portuguese Grand Prix. After a luckless year with Cooper in 1961 – recording retirements in five of the seven championship races – Brabham decided to go it alone in 1962 and founded the eponymous Brabham team.
The Brabham team was not an immediate success but by 1963, Brabham and team-mate Dan Gurney had begun picking up podium finishes. It would be Gurney who would record the team's first win in 1964 and Brabham would eventually end his win drought of almost six years at the 1966 French Grand Prix.
Brabham's win at Reims came 5 years, 10 months and 19 days since his previous win at the 1960 Portuguese Grand Prix. Impressively, that win was the start of a streak of four consecutive wins – and Brabham would clinch his third and final title later that year.
Mario Andretti: 5 years, 7 months, 18 days
Mario Andretti took his maiden Formula 1 victory on his first Ferrari appearance at the 1971 South African Grand Prix. He is one of seven drivers to have won on his first appearance with the Scuderia. This would prove to be the only race that Andretti would win with Ferrari.
Andretti's next victory would not come until 1976, with Lotus. He took victory at the 1976 Japanese Grand Prix; a win which is often overlooked due to the title showdown in the Grand Prix between James Hunt and Niki Lauda. Andretti's second win came 5 years, 7 months and 18 days after his first. He'd go on to win the Drivers' Championship in 1978.
Kimi Raikkonen: 5 years, 7 months, 4 days
Kimi Raikkonen returned to Formula 1 in 2012 with the Enstone-based team, which was then under its Lotus guise. The Finn returned to winning ways at the 2012 Abu Dhabi Grand Prix, taking his first first victory in just over three years, since winning the 2009 Belgian Grand Prix. However, that would not be the longest gap between wins in Raikkonen's career.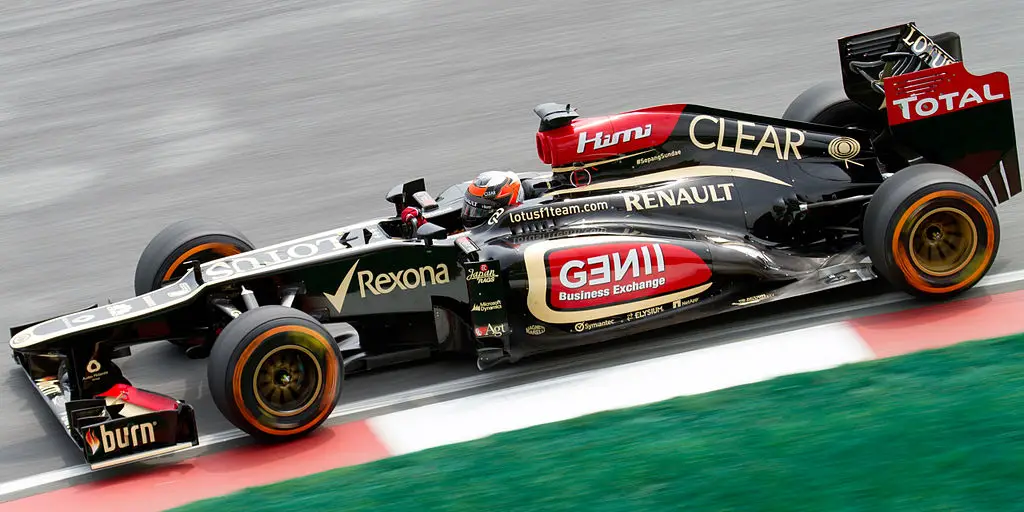 Raikkonen would go on to win the season-opening 2013 Australian Grand Prix, which would turn out to be his final win with Lotus. He returned to Ferrari in 2014 but it would take almost five full seasons with the Scuderia before he won again. The Flying Finn finally ended his win drought by recording the 21st and final victory of his career at the 2018 United States Grand Prix.
Raikkonen holds the record for the most Grands Prix held between two wins. Thanks to the expanding calendar, Raikkonen had a gap of 114 races between wins at the 2013 Australian Grand Prix and the 2018 United States Grand Prix. That's 16 more than Riccardo Patrese waited between his wins at the 1983 South African Grand Prix and the 1990 San Marino Grand Prix.
Where would Fernando Alonso slot in on this list?
Fernando Alonso last won a Grand Prix in 2013, taking victory at his home event with Ferrari. The 2013 Spanish Grand Prix was Alonso's 32nd victory. If he were to win a 33rd, it would come 10 years after his last win, which would set a new record for the longest gap between wins in Formula 1 history.