Luca Badoer is the driver to have started the most Formula 1 races without scoring a point. Who else started many races without ever scoring? We take a look at the drivers to have started the most Formula 1 races without scoring a point!
---
51 – Luca Badoer
Had Formula 1 awarded points down to tenth place, Luca Badoer would have scored at the 1993 San Marino Grand Prix, on his fourth Grand Prix appearance. He never bettered the seventh place which he scored in the Imola race – but did record 11 top ten finishes in his career. Badoer came agonisingly close to recording a fifth place finish – and two points – at the 1999 European Grand Prix, only for his car to give in 13 laps from the end.
The Italian set the record for most point-less appearances at the 1999 Australian Grand Prix and extended it to 49 races without scoring a point by the end of the 1999 season – when he left the Minardi team. Ten years later, Badoer returned to F1 with Ferrari after the second longest gap between two Grand Prix appearances.
Standing in for the injured Felipe Massa, Badoer had no further luck in his comeback stint. He finished well outside the points in the 2009 European and Belgian Grands Prix and was subsequently dropped from the team in favour of Giancarlo Fisichella.
39 – Charles Pic
Charles Pic made 39 appearances in Formula 1 – 20 with the Marussia team and 19 with Caterham. The Frenchman never finished above 12th place in any of those races, recording his best result at the 2012 Brazilian Grand Prix. Spending his entire F1 career in uncompetitive machinery, Pic holds the unwanted record of most appearances without ever making it out of Q1 in qualifying.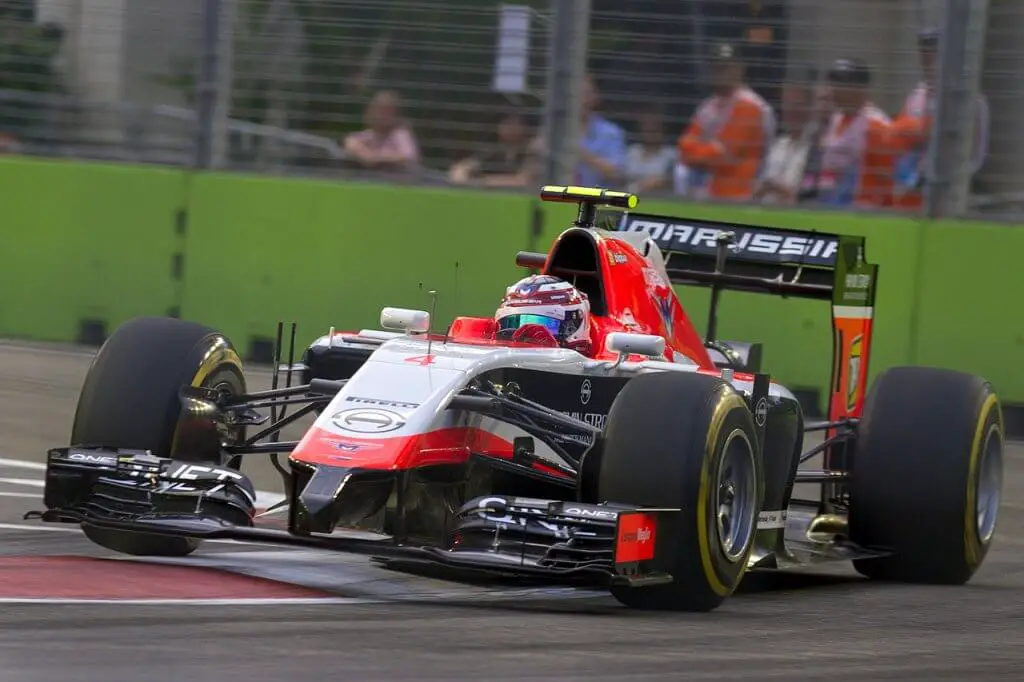 35 – Max Chilton
British driver Max Chilton made 35 appearances with Marussia without scoring a point. Chilton raced in 2013 and 2014, recording a best result of 13th at both the 2014 Australian and Bahrain Grands Prix. Chilton's career came to an end at the 2014 Russian Grand Prix. The Marussia team missed the final races of the 2014 season due to financial difficulties before going on to compete as Manor in 2015, where Chilton did not feature in the team's line-up.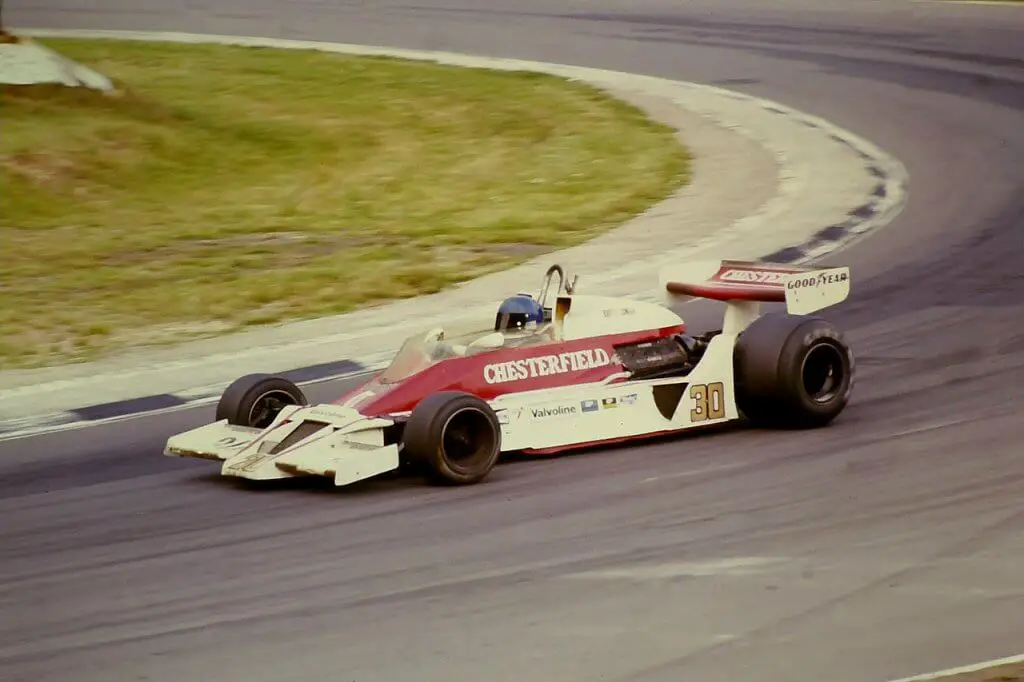 34 – Brett Lunger
Brett Lunger held the record for most races without scoring a point for 31 years almost consecutively. His record was briefly broken by both Nicola Larini and Jonathan Palmer but both Larini and Palmer would each eclipse the record before scoring for the first time. Larini did so after 44 races, while Palmer did so on his 42nd attempt.
Like Luca Badoer, had the F1 points system awarded points down to tenth place in Lunger's time of racing between 1975 and 1978, he would not feature on this list. The American finished in the top ten on nine occasions, with a best result of seventh place in the 1978 Belgian Grand Prix.
32 – Tora Takagi
Tora Takagi is the only other driver to have started more than 30 races without scoring a point. The Japanese driver competed in F1 in 1998 with Tyrrell and in 1999 with Arrows. Takagi recorded four top ten finishes, with a career-best result of seventh at the 1999 Australian Grand Prix – where he finished less than two seconds away from Pedro de la Rosa in sixth, the final points-paying position.