At the 2022 Spanish Grand Prix, Daniel Ricciardo overtook Mark Webber as the Australian F1 driver to have started the most Formula 1 races. Which other Australian F1 drivers have made the most appearances?
232 – Daniel Ricciardo
Daniel Ricciardo overtook Mark Webber as the Australian F1 driver to have made the most starts at the 2022 Spanish Grand Prix. Ricciardo made his first F1 appearance with HRT at the 2011 British Grand Prix, before moving to Toro Rosso in 2012.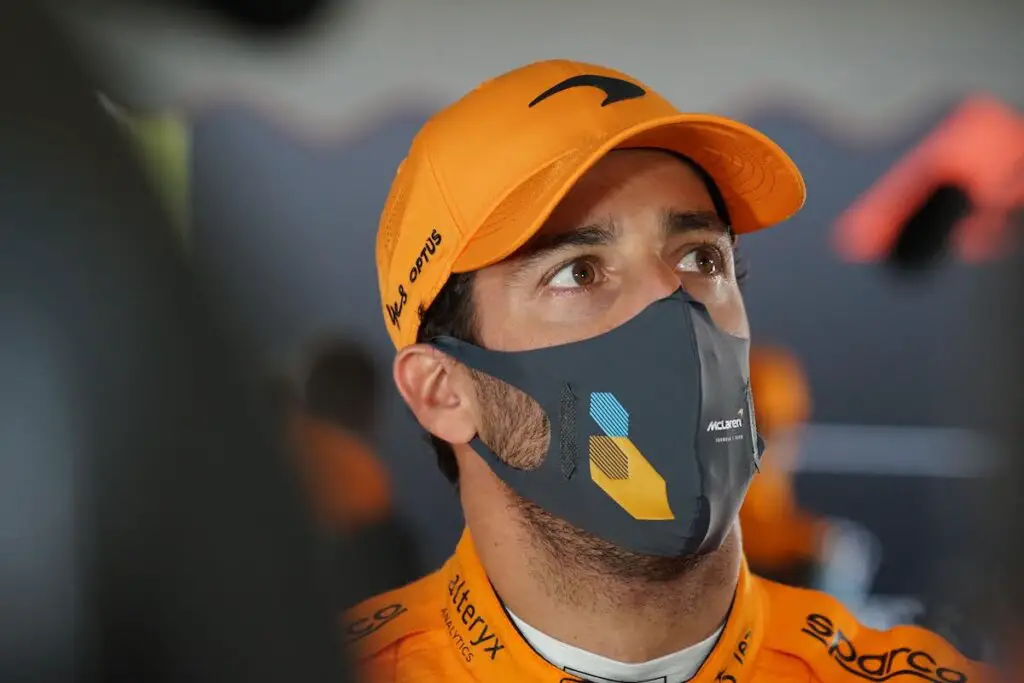 He went on to take Webber's seat at Red Bull from 2014 onwards. After spending two seasons with Renault, in 2019 and 2020, Ricciardo moved to McLaren in 2021 and secured the team's first win in almost a decade at that year's Italian Grand Prix. Ricciardo became the second Australian to start 200 races at the rain-shortened 2021 Belgian Grand Prix.
Ricciardo left McLaren at the end of the 2022 season with his tally of starts standing at 232 – the most ever for an Australian F1 driver. Impressively, that was an unbroken run of starts – the second longest such streak in Formula 1 history.
215 – Mark Webber
Mark Webber held the record of most starts for an Australian F1 driver since overtaking Jack Brabham with his 124th start at the 2009 Chinese Grand Prix. Webber lost his record at the 2022 Spanish Grand Prix, when it was overtaken by Daniel Ricciardo. Webber made his debut on home soil, impressively scoring points on debut with fifth place at Minardi in the 2002 Australian Grand Prix.
Webber went on to make 215 race starts in total, racing with Minardi, Jaguar, Williams and Red Bull. Webber has been Australia's best title hope since Brabham. In 2010, he remained in the hunt for the World Championship until the last race of the year. He was beaten to the crown by Red Bull team-mate Sebastian Vettel.
123 – Jack Brabham
The most successful Australian F1 driver is Jack Brabham. Brabham won 14 races from his 123 F1 starts, and took three World Championship victories. He won his first two titles with Cooper in 1959 and 1960 before clinching his third with his eponymous Brabham team.
Brabham remains the only driver to have won the title with a team that he owned. Brabham held the outright record of most starts for an Australian F1 driver through to the 2009 Malaysian Grand Prix, when his tally was equalled by Mark Webber.
116 – Alan Jones
Australia's only other World Champion sits fourth in the list of most F1 starts for an Australian. Alan Jones is one of only four Australians to have started over 100 Grands Prix. Jones made his first World Championship outing at the 1975 Spanish Grand Prix, contesting 116 races before bowing out with Lola on home turf at the 1986 Australian Grand Prix.
Jones became the first Williams driver to win the Drivers' Championship in 1980, recording the first title for an Australian driver since 1966. It remains the last time that an Australian driver won the F1 World Championship. Jones took twelve wins in his career – the second-most for an Australian driver.
34 – Tim Schenken
There's quite a big gap between Alan Jones and the next driver on the list of most F1 starts for an Australian. In fifth place in Tim Schenken, who made 34 starts over five seasons between 1970 and 1974.
Schenken recorded the only podium of his Formula 1 career at the 1971 Austrian Grand Prix, when racing for fellow Australian Jack Brabham's eponymous team. It was one of only three occasions that Schenken scored points from his 34 starts, the other occasions being a fifth place finish at the 1972 Argentine Grand Prix and sixth place at the 1971 German Grand Prix.
FULL LIST OF AUSTRALIAN F1 DRIVERS
Below is a list of all 13 Australian drivers who have started a World Championship race.
| Grand Prix starts | Driver | First start | Last start |
| --- | --- | --- | --- |
| 232 | Daniel Ricciardo | 2011 British Grand Prix | 2022 Abu Dhabi Grand Prix |
| 215 | Mark Webber | 2002 Australian Grand Prix | 2013 Brazilian Grand Prix |
| 123 | Jack Brabham | 1955 British Grand Prix | 1970 Mexican Grand Prix |
| 116 | Alan Jones | 1975 Spanish Grand Prix | 1986 Australian Grand Prix |
| 34 | Tim Schenken | 1970 Austrian Grand Prix | 1974 United States Grand Prix |
| 24 | David Brabham | 1990 Monaco Grand Prix | 1994 Australian Grand Prix |
| 11 | Larry Perkins | 1976 Spanish Grand Prix | 1977 Belgian Grand Prix |
| 11 | Dave Walker | 1971 Dutch Grand Prix | 1972 United States Grand Prix |
| 9 | Vern Schuppan | 1974 Belgian Grand Prix | 1977 Austrian Grand Prix |
| 8 | Frank Gardner | 1964 British Grand Prix | 1965 Italian Grand Prix |
| 3 | Paul Hawkins | 1965 South African Grand Prix | 1965 German Grand Prix |
| 3 | Tony Gaze | 1952 Belgian Grand Prix | 1952 German Grand Prix |
| 1 | Warwick Brown | 1976 United States Grand Prix | 1976 United States Grand Prix |