Ferrari have become the second team to reveal their 2020 Formula 1 car with a launch event at the Romolo Valli Municipal Theatre in Reggio Emilia.
---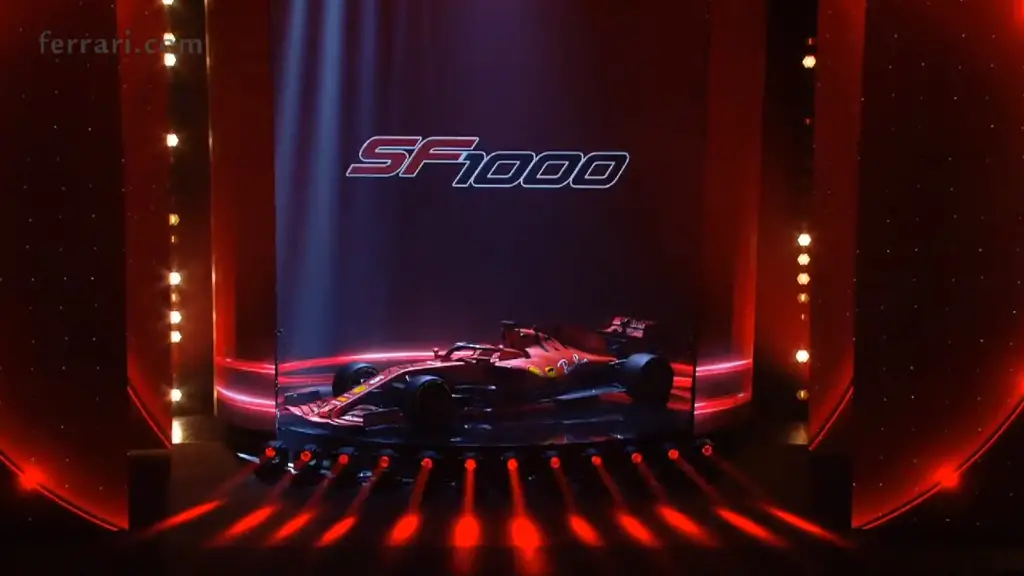 Ferrari have unveiled their 2020 challenger – the SF1000. It's the car which they hope will bring them their first title success since 2008. The Italian team will celebrate their 1000th Grand Prix this year, becoming the first team to reach the milestone.
Ferrari's driver line-up is unchanged for 2020, with four-time World Champion Sebastian Vettel once again partnering Charles Leclerc. Leclerc took two victories for the team last year, while Vettel took his only win of the season at the Singapore Grand Prix. Read more: Ferrari's 2019 F1 Season In Stats.
Ferrari have already carried out some testing this year, having conducted an 18-inch wheel Pirelli tyre test at Jerez over the weekend in a modified SF90.
Kimi Raikkonen is the last driver to win the title for Ferrari, in 2007, while the team last won the Constructors' Championship in 2008. There was plenty of hype after pre-season testing last year which proclaimed Ferrari to be favourites for title glory; but that turned out to not be the case.
---
How do you rate Ferrari's chances for the 2020 season? Leave a comment below!