At the 2022 Abu Dhabi Grand Prix, Lewis Hamilton became the first F1 driver to have made 200 starts with a single team. We look at the other drivers who started the most races with a single constructor.
Lewis Hamilton – 209 races at Mercedes
Lewis Hamilton's decision to move from McLaren to Mercedes was questioned when he signed the contract back in 2012 – but it proved to be an inspired decision. While McLaren have not achieved title success since Hamilton's departure, Mercedes have gone on to enjoy unprecedented levels of championship success.
2023 is Hamilton's 11th season with the team. Since his first outing with the Silver Arrows at the 2013 Australian Grand Prix, Hamilton has added 82 Grand Prix wins and six World Championship titles to his name. At the 2022 Saudi Arabian Grand Prix, he set a new record for most races with a single team and became the first driver to start 200 races with a single team at the 2022 Abu Dhabi Grand Prix.
Michael Schumacher – 180 races at Ferrari
Prior to Hamilton's 180th start with Mercedes at the 2022 Saudi Arabian Grand Prix, Michael Schumacher had held the record for most starts with a single team since the 2004 United States Grand Prix. That event marked his 133rd start with Ferrari, overtaking Jacques Laffite's long-standing record of starts with Ligier.
Schumacher raced at Ferrari for eleven seasons in total. He joined as reigning World Champion from Benetton in 1996 and left the team upon his first retirement at the end of 2006. If you want to nitpick, Schumacher did actually start 180 races with Ferrari. The 1999 British Grand Prix is not included on his official list of starts. That's because Schumacher crashed out at the first start, breaking his legs in the process, and did not take the second start.
Kimi Raikkonen – 151 races at Ferrari
15 years on from his title success, Kimi Raikkonen remains Ferrari's most recent World Champion. Raikkonen enjoyed his most successful time at the team immediately after joining, as replacement for the retiring Michael Schumacher. Raikkonen took victory on his Ferrari debut in 2007 and went on to win the title later that year. He remained with the team for the next two seasons, before being replaced by Fernando Alonso in 2010.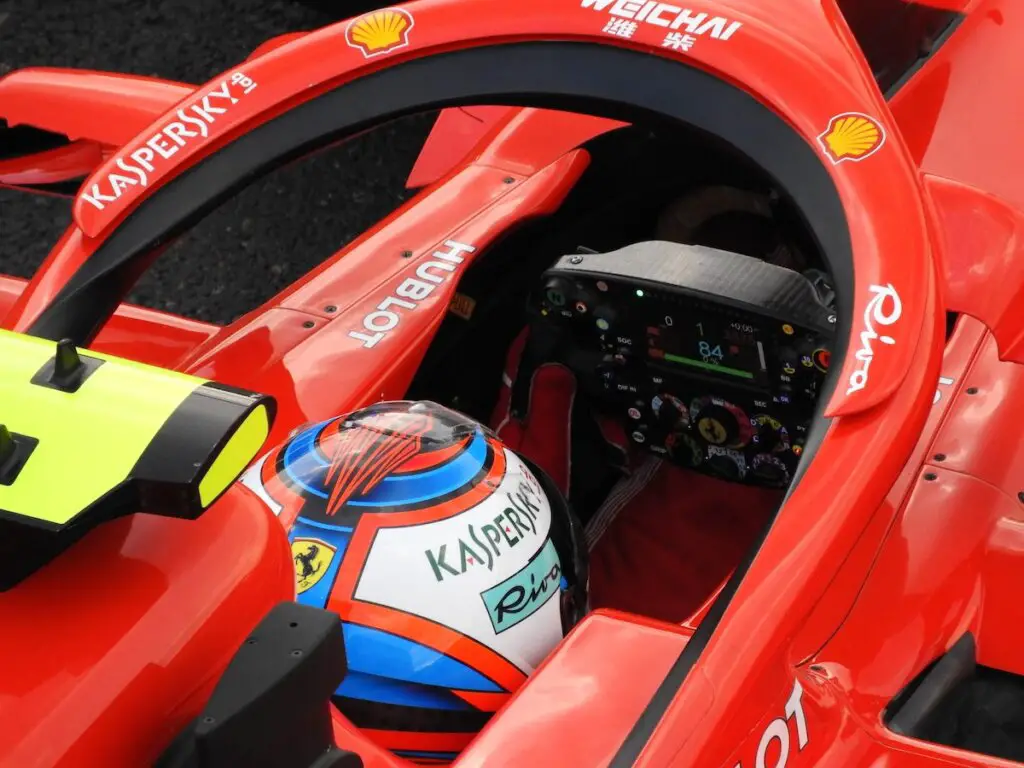 Raikkonen returned to the team to partner Alonso in 2014. The Finn then partnered Sebastian Vettel at the Scuderia between 2015 and 2018. His seat was taken by Charles Leclerc for the 2019 season. Over his two stints at the team, Raikkonen recorded 10 victories, the last of which – at the 2018 United States Grand Prix – set a new record for most races between two victories.
David Coulthard – 150 races at McLaren
Kimi Raikkonen usurped David Coulthard from second on this list on his final Ferrari outing. Coulthard started 150 races with McLaren, starting at the 1996 Australian Grand Prix and ending with the 2004 Brazilian Grand Prix, after which he moved to Red Bull. Coulthard's time at McLaren featured 12 wins, 51 podiums and the runner-up spot in the 2001 Drivers' Championship.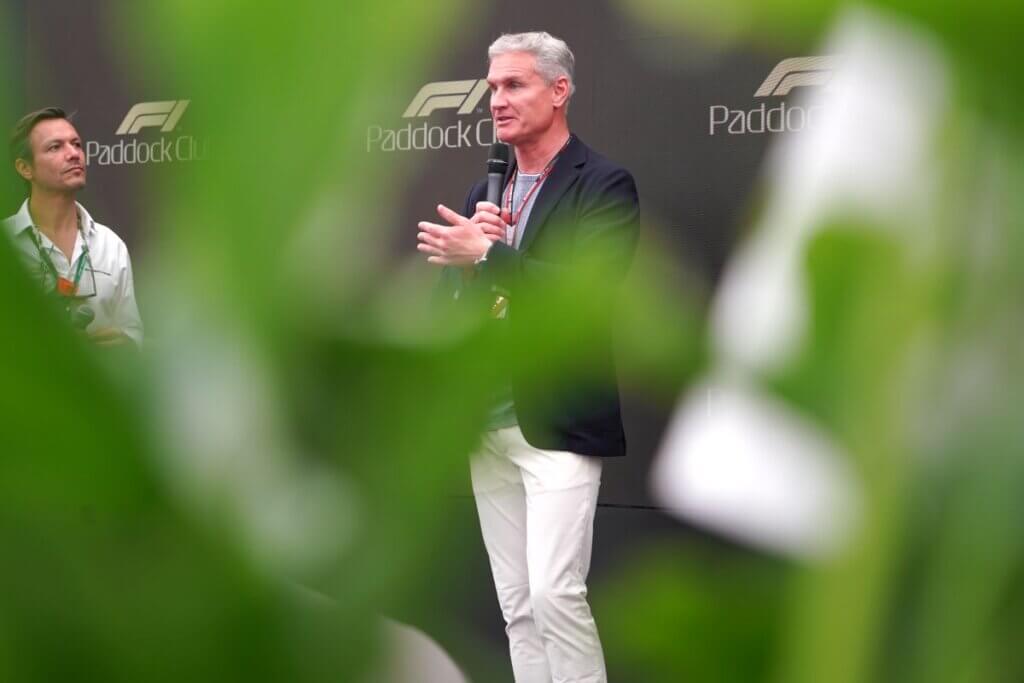 Max Verstappen – 149 races at Red Bull
At the 2023 British Grand Prix, Max Verstappen makes his 150th start with Red Bull. The Dutchman won on his debut with the team at the 2016 Spanish Grand Prix, becoming Formula 1's youngest ever winner. Since then, Verstappen has taken 42 wins with Red Bull and won the Drivers' Championship in both 2021 and 2022.
In March 2022, Verstappen signed a new contract with Red Bull which will see him stay at the team until the end of the 2028 season. Should he see out the contract, Verstappen will likely sit well clear of any other driver at the top of this list by the end of 2028.
Felipe Massa – 139 races at Ferrari
Felipe Massa joined Ferrari in place of Rubens Barrichello for the 2006 season, alongside 7-time World Champion Michael Schumacher. He went on to make 139 starts with the team, with his final appearance coming at the 2013 Brazilian Grand Prix. He then completed his F1 career with a further 78 races at Williams. Massa would have eight more Ferrari starts to his name, if not for his season-ending crash in qualifying at the 2009 Hungarian Grand Prix.
This article was originally published in March 2022 and has since been updated.