Which F1 team has the tallest driver line-up in 2023? Who is the tallest F1 driver, who is the shortest, and what is the combined height of this year's grid? We have all the answers!
If the drivers on the 2023 grid all stood on each other's heads in an impressive acrobatic circus act, their total height would be 35.33 metres. That's double the size of Abraham Lincoln's face on Mount Rushmore.
Who is the tallest F1 driver?
Two drivers share the honour of being the tallest F1 driver in 2023: Esteban Ocon and Alex Albon. Both stand at 186cm. George Russell is just 1cm shorter than the leading duo.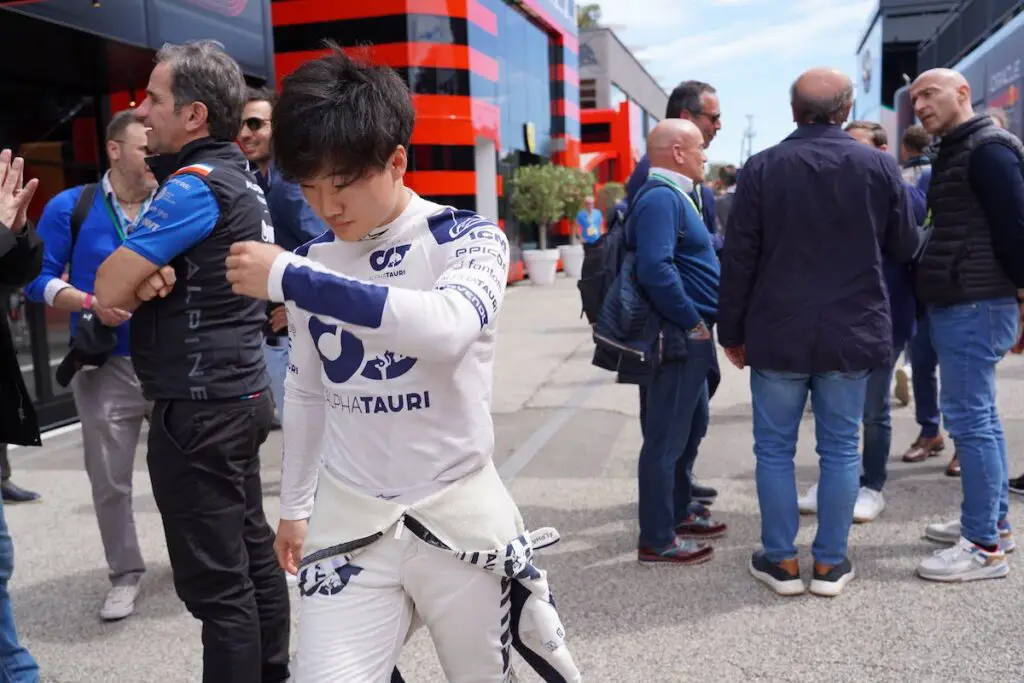 Who is the shortest F1 driver?
Yuki Tsunoda is the shortest driver on the 2023 grid and is the shortest driver to race in Formula 1 this millennium, standing at 159cm – 4cm shorter than next shortest driver Anthony Davidson. The second shortest driver in 2023 is Tsunoda's team-mate, Nyck de Vries. He is 8cm taller than Tsunoda.
How does the height of the 2023 F1 grid compare to 2022?
Overall, the 2023 Formula 1 grid is 4cm shorter than the 2022 grid. While Sebastian Vettel, Daniel Ricciardo, Mick Schumacher and Nicholas Latifi all step away from F1 in 2023, Nico Hulkenberg, Nyck de Vries, Logan Sargeant, Oscar Piastri join the grid this year. At 178cm, Piastri is the same height as his fellow Australian Ricciardo, who he replaces at McLaren in 2023.
Which F1 team has the tallest driver line-up in 2023?
For the sixth year in a row, Williams have the tallest combined F1 driver line-up. Both of their drivers – Alex Albon and Logan Sargeant – rank within the six tallest drivers on the 2023 grid. Their combined height is 4cm taller than the next tallest line-up at Alpine.
2023 F1 DRIVER HEIGHTS
1. Alexander Albon 186cm
1. Esteban Ocon 186cm
3. George Russell 185cm
4. Nico Hulkenberg 184cm
5. Lance Stroll 182cm
6. Logan Sargeant 181cm
7. Max Verstappen 180cm
8. Charles Leclerc 179cm
9. Oscar Piastri 178cm
10. Carlos Sainz 177cm
10. Pierre Gasly 177cm
12. Sergio Perez 175cm
12. Zhou Guanyu 175cm
14. Kevin Magnussen 174cm
14. Lewis Hamilton 174cm
16. Valtteri Bottas 173cm
17. Fernando Alonso 171cm
18. Lando Norris 170cm
19. Nyck de Vries 167cm
20. Yuki Tsunoda 159cm
2023 F1 TEAM HEIGHTS
1. Williams 367cm
2. Alpine 363cm
3. Mercedes 359cm
4. Haas 358cm
5. Ferrari 356cm
6. Red Bull 355cm
7. Aston Martin 353cm
8. McLaren 348cm
8. Alfa Romeo 348cm
10. AlphaTauri 326cm
Which F1 team has the shortest driver line-up in 2023?
For the third year running, AlphaTauri are the team with the shortest driver line-up, with Yuki Tsunoda and Nyck de Vries reaching a combined height of only 326cm – 22cm shorter than the next shortest line-ups at McLaren and Alfa Romeo and a huge 41cm shorter than the tallest combined line up at Williams.
Yuki Tsunoda and Nyck de Vries' combined height also makes this year's AlphaTauri line-up the shortest line-up in F1 so far this millennium. The previous record was a combined height of 327cm for Takuma Sato and Anthony Davidson at Super Aguri in 2007 and 2008.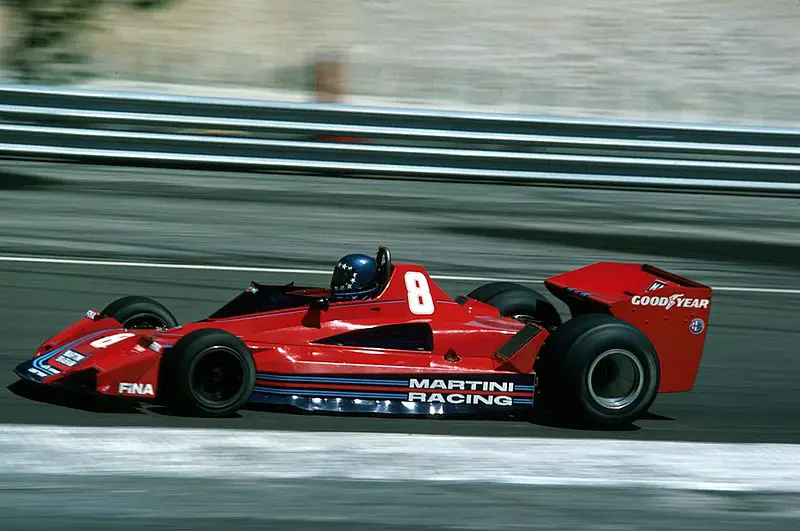 Who is the tallest ever F1 driver?
Hans-Joachim Stuck is believed to be the tallest ever F1 driver at 194cm, while Andrea Montermini is thought to be the shortest of the modern era at just 5 feet, 2 inches (around 157cm – 2cm shorter than Yuki Tsunoda). Click here for a list of every driver's height since the start of the 2000 season.