In Formula 1 history, there have been 41 instances where World Champion drivers have lined up alongside each other at the same team. We take a look at the statistics surrounding Formula 1's World Champion team-mates
---
THE MOST SUCCESSFUL DRIVER PAIRING
Based on number of titles won by the end of their careers, the most successful driver pairing of all time is that of Nelson Piquet and Michael Schumacher. With Piquet in the twilight of his career and Schumacher at the very beginning of his, the pair spent five races together at Benetton at the back end of the 1991 season. Cumulatively, Schumacher and Piquet won ten titles during their careers – though Schumacher was, obviously, yet to win his first when he paired up with the Brazilian.
In terms of titles won at the time of the pair being team-mates, the most successful duo is Sebastian Vettel and Kimi Raikkonen, who had five titles between them when they became Ferrari team-mates in 2015. No other pairing has had five combined contemporary titles, though five amassed four cumulative titles by the end of their partnerships. The pairings on that latter list are Denny Hulme & Jack Brabham, Niki Lauda & Alain Prost, Prost & Ayrton Senna and Prost & Damon Hill – though in the latter instance it was Prost who had won all four titles.
THE LONGEST LASTING WORLD CHAMPION PARTNERSHIP
While there have been plenty of World Champion pairings over the years, few have been long lasting partnerships. In fact, only nine have lasted longer than twenty races. Kimi Raikkonen and Sebastian Vettel are the two Formula 1 World Champions who spent the longest amount of time together as team-mates. They raced alongside each other at Ferrari throughout the 2015, 2016, 2017 and 2018 seasons for a total of 81 Grands Prix.
Second on the list is Lewis Hamilton and Nico Rosberg's highly successful stint at Mercedes between 2013 and 2016 – their first year together at the team being the only time Mercedes failed to bag both titles. Hamilton also features in the third longest lasting partnership. His time at McLaren alongside fellow British champion Jenson Button lasted for 58 races – as did the partnership between Rosberg and Michael Schumacher at Mercedes. These pairings were concurrent, running between 2010 and 2012.
THE DRIVERS WHO BECAME CHAMPION FOR THE FIRST TIME WITH A FORMER CHAMPION TEAM-MATE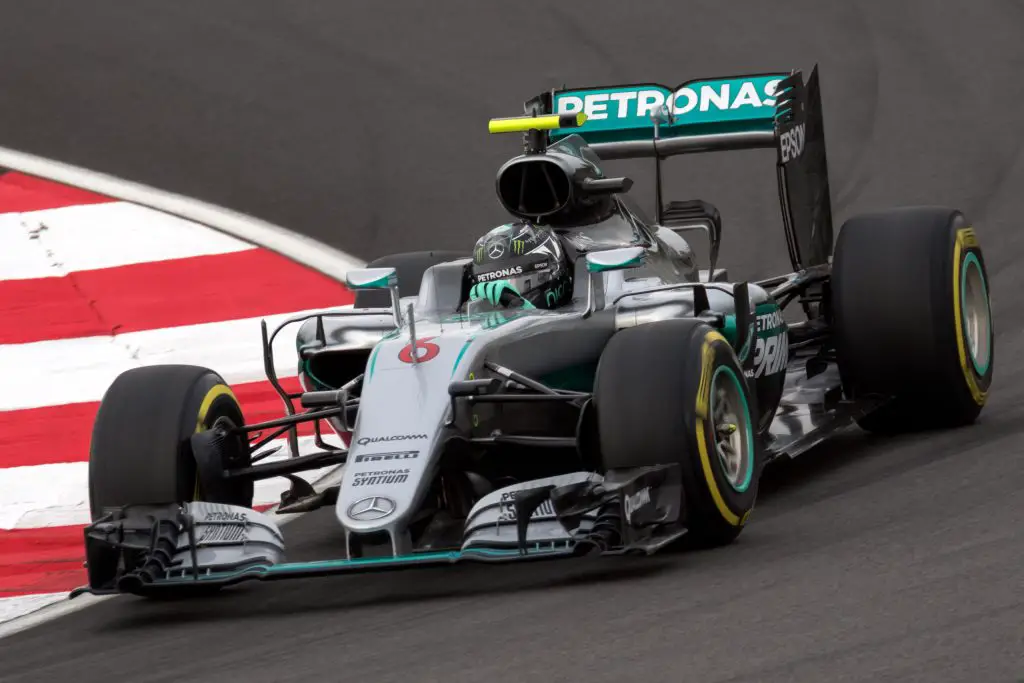 In Formula 1's 70-year history, there have been only six occasions where a driver has won their first championship while having a former World Champion as their team-mate. Juan Manuel Fangio was first to do so in 1951, when he was team-mates with Giuseppe Farina who had won the inaugural title in 1950. Alberto Ascari was also in the same team as Farina in 1952 and came out on top, winning the first of his two titles. Denny Hulme became champion in 1967, when then two-time World Champion Jack Brabham was his team-mate. Alain Prost won the first of his four titles in 1985, the second year that he paired up with Niki Lauda at McLaren – who bowed out of Formula 1 at the end of that season. Ayrton Senna would then beat Prost at the same team in 1988. Since then, Nico Rosberg is the only driver to be team-mate with a former champion and win the title against them. Rosberg clinched the title in 2016, when Lewis Hamilton was his team-mate.
It should also be mentioned that in 1982 Nico's father Keke Rosberg raced against 1978 World Champion Mario Andretti and became champion – though the Rosberg/Andretti partnership lasted for only one race. Andretti joined Rosberg at Williams for the 1982 United States Grand Prix West at Long Beach. The American retired from the race, while Rosberg finished second.
Giuseppe Farina and Juan Manuel Fangio are the only pairing to have both become World Champions for the first time while driving for the same team. The pair – who were Formula 1's first two World Champions – drove together at Alfa Romeo in 1950 and 1951.
CHAMPION PAIRINGS THAT HAVE WON THE CONSTRUCTORS' CHAMPIONSHIP
The Constructors' Championship has been awarded 62 times since it was introduced in 1958. From those 62 seasons, fifteen have been won by pairings of drivers who would both win the Drivers' Championship at some point in their careers. That tally does not include at Williams in 1994 where Damon Hill was partnered with Ayrton Senna and Nigel Mansell, each for only three races.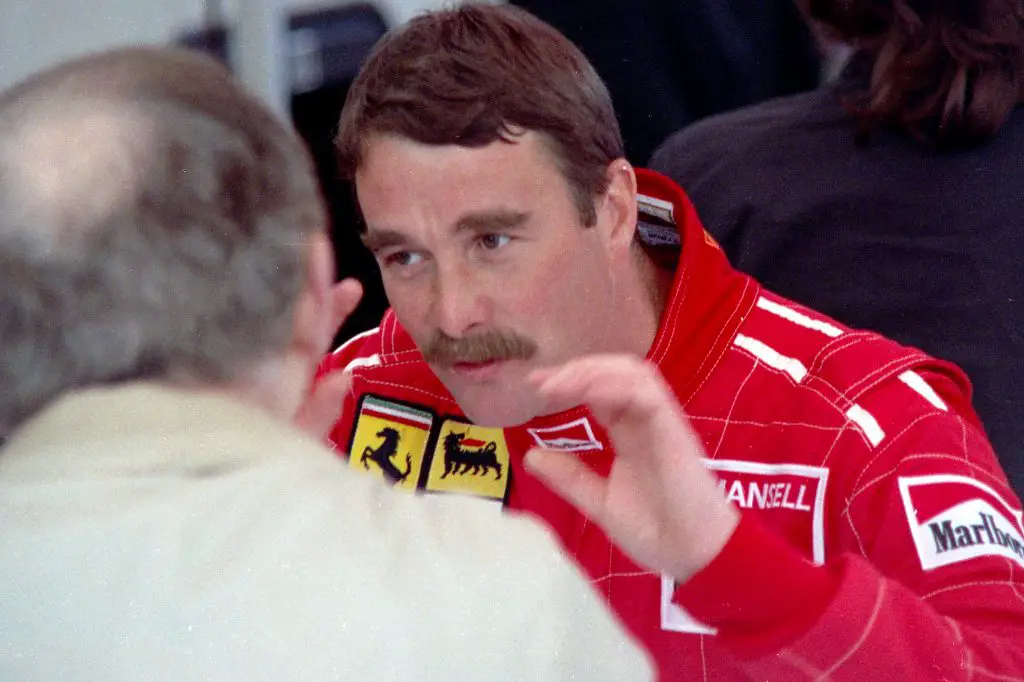 The most successful pairing in this regard is Lewis Hamilton and Nico Rosberg, who won three Constructors' Championships for Mercedes between 2014 and 2016. Other pairings to bring a team multiple Constructors' titles are Niki Lauda & Alain Prost for McLaren in 1984 and 1985, Nigel Mansell & Nelson Piquet for Williams in 1986 and 1987 and Prost & Ayrton Senna for McLaren in 1988 and 1989.
THE CHAMPIONS WHO WERE NEVER TEAM-MATES WITH A CHAMPION
Of Formula 1's 33 World Champions, there are only two who never raced with a fellow World Champion as their team-mate: James Hunt and Alan Jones. James Hunt had six team-mates during his career – including 1979 champion Jody Scheckter's brother Ian, and Jacques Villeneuve's dad Gilles – but never partnered a World Champion. Meanwhile, Alan Jones had fourteen team-mates, but none were champions.
On the other hand, Nigel Mansell has paired up with a World Champion as a team-mate on more occasions than any other World Champion. Mansell was team-mates with six World Champions during his career – Mario Andretti, Keke Rosberg, Nelson Piquet, Alain Prost, Damon Hill and Mika Hakkinen. Of those, Mansell spent three or less races as team-mates with Andretti, Hill and Hakkinen.
Header image: Morio, Wikimedia Commons / CC BY-SA 4.0)