At the 2022 Bahrain Grand Prix, George Russell will become Lewis Hamilton's sixth team-mate in Formula 1. How have previous new team-mates compared against Hamilton in their first race together? We take a look at the stats.
Previous form suggests that George Russell is unlikely to finish ahead of Lewis Hamilton at the 2022 Bahrain Grand Prix. From his previous five team-mates, Fernando Alonso is the only one who has finished ahead of Hamilton in their first race at the same team. That was on Hamilton's debut at the 2007 Australian Grand Prix. Likewise, Alonso is the only driver to out-qualify Hamilton on their first outing as team-mates. Since Alonso, no new team-mate has lapped within two tenths of Hamilton in Q3.
2007: Fernando Alonso, McLaren
Alonso may be Hamilton's only team-mate to out-qualify and out-race him on their first appearance together, but Hamilton set the tone for the rest of the 2007 season by overtaking Alonso at Turn 1 on his Formula 1 debut at the Australian Grand Prix.
While Alonso set the session-topping pace in Free Practice 1, Hamilton went on to set faster laps than Alonso in both of the remaining practice sessions and the opening qualifying session. But Hamilton could not match the Spaniard in Q2 and qualified 0.262 seconds slower than him in Q3.
Kimi Raikkonen went on to win the race, while the McLaren drivers finished on the podium with Alonso second and Hamilton third. Hamilton finished 11.353 seconds behind Alonso.
2008: Heikki Kovalainen, McLaren
Lewis Hamilton comfortably out-performed Heikki Kovalainen on the Finn's first weekend with McLaren at the 2008 Australian Grand Prix. Hamilton was faster than Kovalainen in all three practice sessions – the only time that this has happened with any of Hamilton's team-mates on their first weekend at the same team.
While Kovalainen was faster in Q1, setting the fastest lap in the session while Hamilton was only tenth, Hamilton went on to set the fastest time in the next two qualifying sessions, taking pole and going on to win the race. Kovalainen finished fifth on his McLaren debut, 18 seconds down the road from his team-mate.
2010: Jenson Button, McLaren
Reigning World Champion Jenson Button moved from BrawnGP to McLaren for the 2010 season, creating an all-British driver line-up at the British team. Button out-paced Hamilton in both Free Practice 1 and Free Practice 3, but finished behind his compatriot in every other session over the 2010 Bahrain Grand Prix weekend.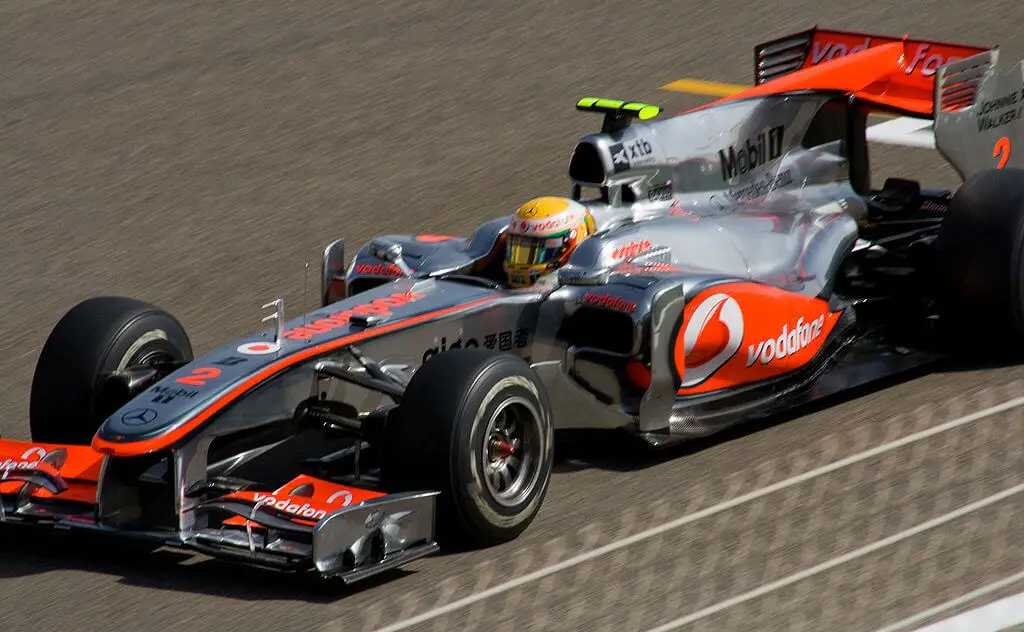 Hamilton qualified almost half a second ahead of Button on Saturday and went on to finish 22 seconds ahead in the race. Hamilton finished on the podium, while Button finished seventh.
2013: Nico Rosberg, Mercedes
Hamilton moved teams for the first and only time in Formula 1 ahead of the 2013 season. He joined Mercedes alongside Nico Rosberg, who had already been at the team for three seasons prior to Hamilton's arrival. It's the only time that Hamilton has had a team-mate who has been at a team for longer than himself.
Hamilton out-paced Rosberg in the first practice session, but Rosberg was ahead in Free Practice 2. He was also faster than Hamilton in the rain-hit Free Practice 3 session. In the similiarly wet Q1 session, Rosberg out-paced Hamilton by over two seconds. Rosberg was fastest in the session, while Hamilton was only tenth.
Further rain necessitated the rest of qualifying to be moved to Sunday morning. Rosberg continued to be ahead of Hamilton in Q2 and once again set the fastest time in the session. But Hamilton turned it around in Q3, qualifying third and 0.436 seconds ahead of Rosberg, who qualified sixth.
Hamilton went on to finish fifth on his Mercedes debut, while Rosberg failed to finish the race. The German retired with electrical issues just before the race reached its halfway point.
2017: Valtteri Bottas, Mercedes
Of all Hamilton's team-mates since Alonso, Bottas is the one to have qualified closest to him in his first appearance. Hamilton out-paced Bottas in both Friday practice sessions at the 2017 Australian Grand Prix, with him setting the fastest lap in both sessions. Bottas was faster on Saturday morning and also out-paced Hamilton in Q2, setting the fastest time of the session.
Hamilton took pole position, with a lap that was 0.293 seconds faster than Bottas' best effort in Q3. Both drivers went on to finish on the podium, with Bottas completing the race only 1.275 seconds behind Hamilton.
2021: George Russell, Mercedes
George Russell becomes Hamilton's sixth team-mate at the 2022 Bahrain Grand Prix. Russell has previous race experience at this circuit with Mercedes, having deputised for Hamilton when he tested positive for coronavirus at the 2020 Sakhir Grand Prix.
That weekend, when Bottas was Russell's team-mate, Russell set the fastest lap time in both Friday practice sessions, before being out-qualified by Bottas. Russell went on to take the lead at the start and looked on course for the win until pit stop issues ruined Mercedes' race.