Johnny Herbert never had the best of luck in season-opening F1 races. His best result in a season-opener came on his debut at the 1989 Brazilian Grand Prix, where he finished fourth. That's one position below where Lewis Hamilton finished in the 2022 season-opener. Herbert shares his thoughts on why he's backing Hamilton to take an eighth title in 2022.
3-time Grand Prix winner and 1991 24 Hours of Le Mans champion Johnny Herbert remains a regular in the F1 paddock. Working with Sky Sports F1, Herbert offers up his expert views and analysis on the current generation of Formula 1 stars.
Pressed on who the greatest F1 driver of all time is by Betway, Herbert says that Lewis Hamilton could be considered ahead of his former team-mate Michael Schumacher:
"From my perspective, there are several drivers who could be considered, not just Lewis and Michael. Stirling Moss always said that it was Juan Manuel Fangio.
One thing that probably gives Lewis the edge, even if he doesn't win the eighth, is that he has to deal with everything else that comes with being a star now. Considering that, Lewis' domination throughout this period has been so impressive. That will to win weekend after weekend, season after season.
I never thought I'd see any driver match Michael's Championship tally, I just didn't think that was feasible. I think there's a fair argument that he's already the best."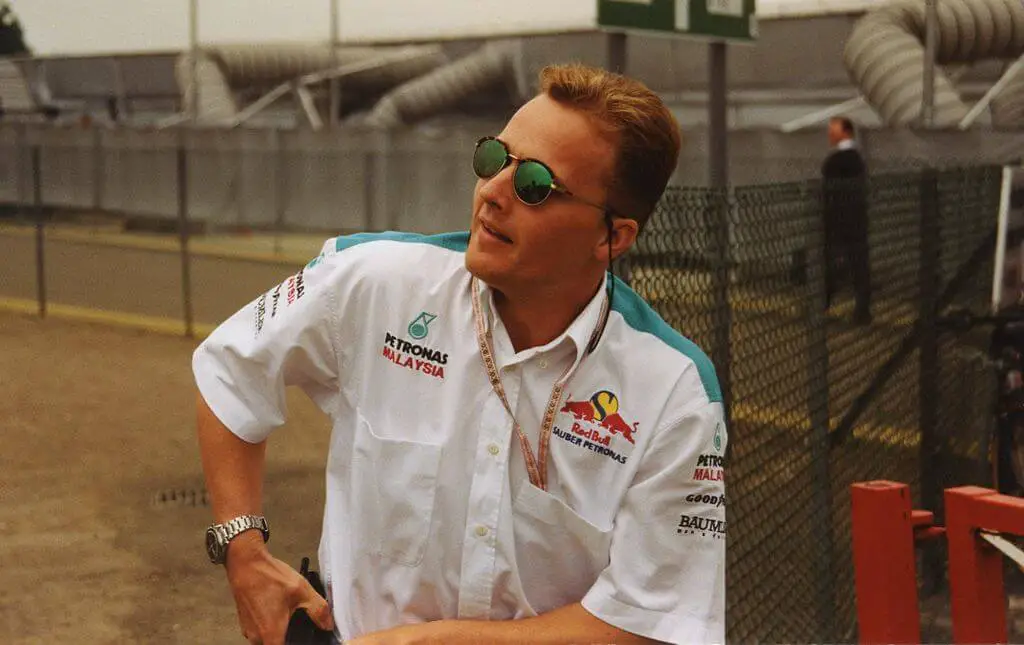 Speaking ahead of the season, Herbert backed Hamilton to take a record-breaking eighth title in 2022, noting the "mighty interesting" design concept which Mercedes have put together for their 2022 challenger, the W13.
"Some people seem to think that because of what happened last year, Lewis is going to be particularly motivated to come back for revenge. That's not Lewis' way. Lewis is motivated to do the best he can at any given track at any part of the season. He had that hunger in 2007 and he still has it now.
It amazes me how receptive he is to learning, even as a seven-time champion. That said, I'm sure the way that Max is pushing him does help. It's amazing, even for me as an ex-driver, to watch the way that these guys find ways to navigate their way through the season and adapt to different races."
While Mercedes' car was not quite on the pace of front-runners Ferrari and Red Bull in Bahrain, Hamilton was still able to salvage a third place finish. It made him the first driver to record podium finishes in sixteen consecutive seasons.
Herbert's unlucky first race run
Hamilton's third place is one position better than Herbert's best result in a season-opener. Between 1993 and 2000, Herbert finished the opening race of the year only twice. The other six season-openers ended in non-finishes for the well-liked British driver. Herbert shares the unwanted record of being the driver to record the first retirement of a season on the most occasions.
Herbert was the first retiree at the season-opening Australian Grand Prix in 1996, 1997 and 2000. His 1996 and 1997 retirements were the result of collisions in his Sauber car, while clutch issues put Herbert's Jaguar on the sidelines in 2000. He also retired from the 1995 Brazilian Grand Prix when Interlagos hosted the first race of the year for the third and final time.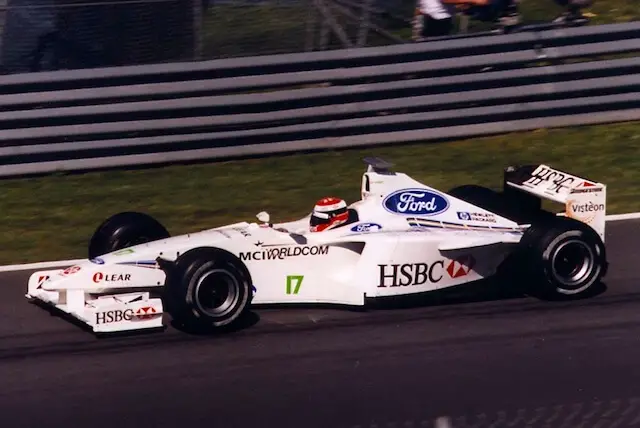 His season opening luck reached a new low in 1999. Driving for Stewart, both his and team-mate Rubens Barrichello's cars began emitting smoke on the starting grid due to fires underneath the bodywork. While Barrichello was able to start the race in the spare car, Herbert was forced into a non-start. Herbert shares the record of most first retirements of the year with Jean-Pierre Jarier, who also recorded a Did Not Start at the first race of the season in 1975.
Herbert scored points at the season-opening Grand Prix on three occasions in his 12-season F1 career. His best result in the first race of a season came on his debut, where he finished fourth with Benetton at the 1989 Brazilian Grand Prix.
F1's new era
Herbert says the difference between his and Hamilton's time in Formula 1 is huge, including the additional stresses of more intense media scrutiny. Herbert admits that he was underprepared to deal with the spotlight ahead of his first race outing:
"Over a race weekend now, he's doing numerous interviews, he's got stars from the movie world, the music world and wherever else all around him, and that all adds to the pressure before those lights go out. I remember when I did my first race in 1989 in Rio, I hadn't gone through it. I didn't know how to deal with the press, really."
Header image: madagascarica, Wikimedia Commons, CC BY 2.0