There have been only six occasions in Formula 1 history where consecutive rounds of the World Championship have been won by drivers racing at home. We take a look back at the stories of those races.
1954 Argentine Grand Prix & 1954 Indianapolis 500
The first time two consecutive rounds of the Drivers' Championship were won by drivers racing at home was in 1954. At the 1954 Argentine Grand Prix, Juan Manuel Fangio won from third on the grid. This was the first of the Argentine's four consecutive home race wins over a four year period. It would be four months before the second round of the 1954 Drivers' Championship. The Indianapolis 500 was won by American drivers in every year that it was held as a round of the championship between 1950 and 1960. In 1954, Bill Vukovich took the victory, winning his second consecutive Indianapolis 500 in a two year old car.
1975 Brazilian Grand Prix & 1975 South African Grand Prix
It was almost twenty years before the next time two drivers won their home race at consecutive rounds of the championship. The drivers who did so were Carlos Pace and Jody Scheckter. Pace won the season-opening 1975 Brazilian Grand Prix at Interlagos, leading home fellow Brazilian Emerson Fittipaldi – marking the first of eleven Brazilian 1-2 finishes in F1 history. Just over a month later at the 1975 South African Grand Prix, Scheckter took the first win of his Formula 1 career. His win in this race with Tyrrell remains the only time in F1 that a South African driver has won their home event.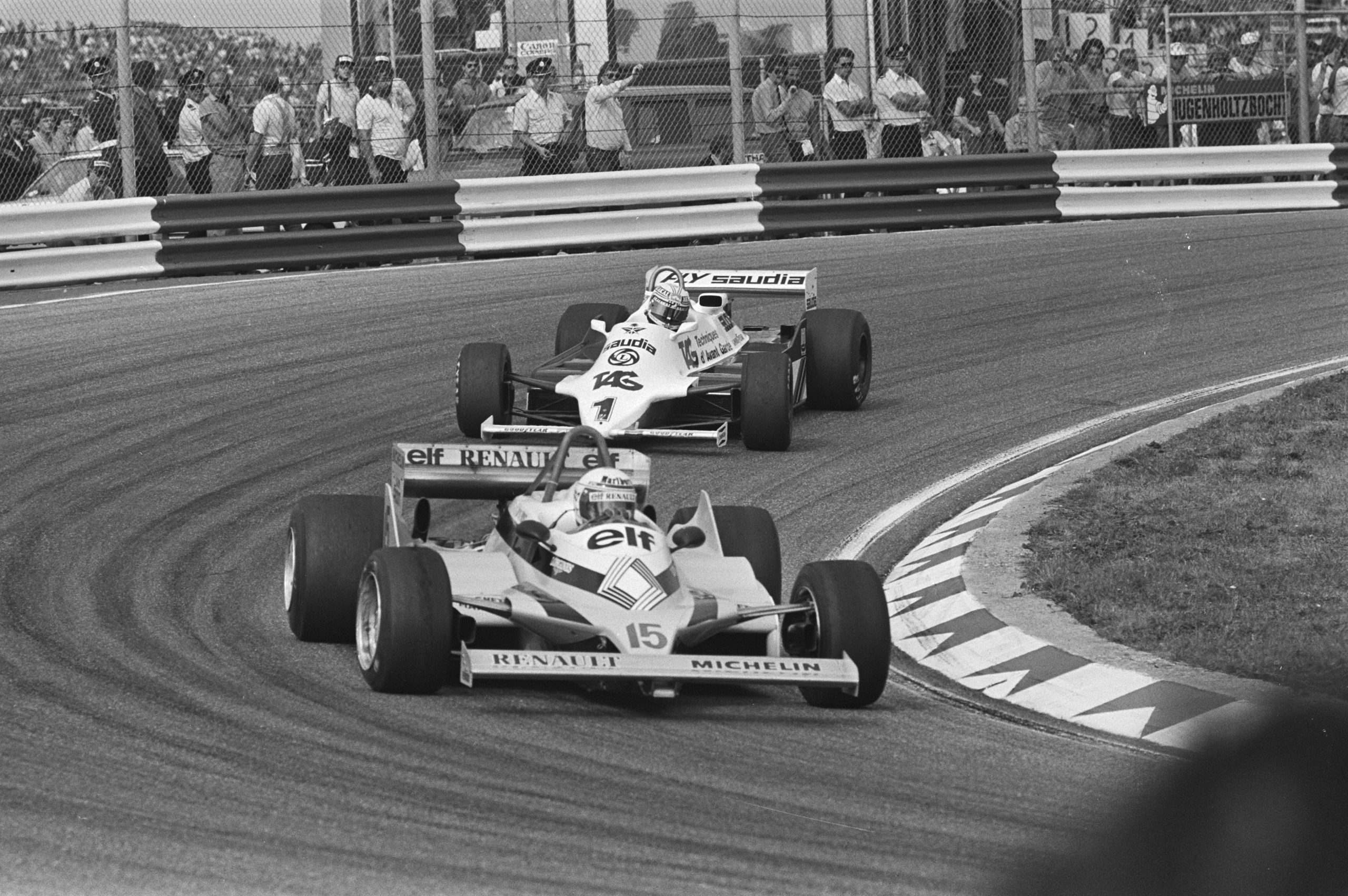 1

981 French Grand Prix & 1981 British Grand Prix
Six years later, the next pair of home racers won consecutive races. At the 1981 French Grand Prix, Alain Prost picked up the first victory of his career with Renault. Held at Circuit Paul Ricard, Prost took victory in the event with a two second lead over John Watson. Two weeks later, Watson won his home event at the 1981 British Grand Prix. His Silverstone win was his first F1 victory in five years.
1995 British Grand Prix &

1

995 German Grand Prix
It was at Silverstone fourteen years after John Watson's victory that a new British winner was crowned. Johnny Herbert won the 1995 British Grand Prix for Benetton, taking his first career victory. His win was aided by team-mate Michael Schumacher and his title rival Damon Hill colliding. Two weeks later, Schumacher returned to winning ways and took a home victory at Hockenheim.
2006 European Grand Prix & 2006 Spanish Grand Prix
Michael Schumacher is the only driver to appear in this list twice. His win at the 2006 European Grand Prix – held in his native Germany – was followed one week later by a win for Fernando Alonso in the 2006 Spanish Grand Prix. Alonso started from pole position in both of these races, but Schumacher finished ahead and took his penultimate victory on home soil.
2014 British Grand Prix & 2014 German Grand Prix
The most recent time that two consecutive Formula 1 races were won by drivers racing at home was in 2014, when Mercedes team-mates Lewis Hamilton and Nico Rosberg won their respective home events in Britain and Germany; just as Benetton team-mates Herbert and Schumacher had done nineteen years previously. Just like Herbert, Hamilton won at Silverstone, while just like Schumacher, Rosberg won at Hockenheim. Hamilton won from sixth on the grid at Silverstone while Rosberg was victorious from pole position two weeks later.
Header image: Joel Spencer, Flickr / CC BY-SA 2.0