There have been 74 occasions when a Formula 1 driver has raced on their birthday. From those 74 occasions, two have won a Grand Prix, six have finished on the podium and 17 have scored points. Here are all the statistics!
---
Drivers who won on their birthday
In Formula 1 history, there have been only two drivers who have won a Grand Prix on their birthday: James Hunt and Jean Alesi.
Racing on his 29th birthday, Hunt won from second on the grid at Zandvoort in the 1976 Dutch Grand Prix on August 29th. This was Hunt's fourth of six victories in his title-winning season. Nineteen years later, on June 11th, Alesi won the 1995 Canadian Grand Prix. It was the only win of his career and came on his 31st birthday.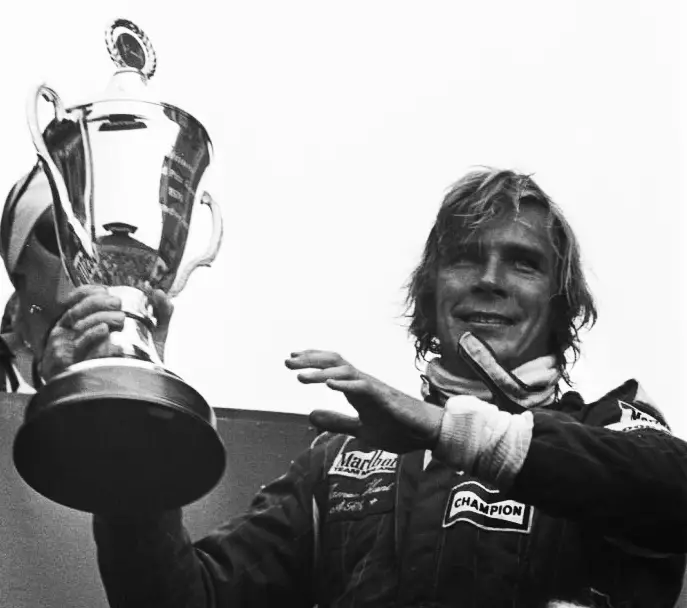 Drivers who finished on the podium on their birthday
In addition to Hunt and Alesi, four other drivers have finished on the podium on their birthday. Chris Amon, Carlos Pace and Carlos Reutemann all finished as runner-up on their birthdays. Amon did so at the 1968 British Grand Prix, Pace finished second at the 1974 United States Grand Prix and Reutemann finished as runner-up at the 1981 Argentine Grand Prix. The most recent, and only other, time a driver has finished on the podium on their birthday was in 2004, when Rubens Barrichello scored a third place result.
Drivers who raced at home on their birthday
Reutemann is the only driver who has scored a podium finish at his home Grand Prix on his birthday, but four other drivers have made home race appearances on their birthdays. The first to do so was Toulo de Graffenried at the 1952 Swiss Grand Prix, who finished just outside the points in sixth place.
American Chuck Arnold competed in the 1959 Indianapolis 500 – the penultimate time that it was a round of the Drivers' Championship – where he finished fifteenth. It was nineteen years before another driver made a home appearance on their birthday. The driver to do so was Bruno Giacomelli, who finished fourteenth at Monza in the 1978 Italian Grand Prix.
Since Reutemann's podium finish at home on his birthday, there has been only one more driver who celebrated their birthday with a home appearance. Pierluigi Martini raced in the 1989 San Marino Grand Prix on his birthday. Though given the title of 'San Marino' Grand Prix, the event was held at the Imola circuit in Italy. Martini drove only six laps before retiring with gearbox problems.
Drivers who started from pole on their birthday
Two drivers have started a Grand Prix from pole position on their birthday. Gerhard Berger did so at the 1995 Belgian Grand Prix and Mika Hakkinen did so at the 1997 Luxembourg Grand Prix. On both occasions, neither driver reached the end of the race. Berger retired after 22 laps at Spa in 1995, while Hakkinen – who started from pole for the first time in his career – retired at the Nurburgring in 1997 after 43 laps.
Drivers who made the most birthday appearances
There are only seven drivers who have raced on their birthday on more than one occasion. Andrea de Cesaris and Fernando Alonso are the only drivers who have raced on their birthday three times. De Cesaris retired on all three birthday appearances, while Alonso finished in the top ten on all three of his birthday appearances with a best result of fifth at the 2012 Hungarian Grand Prix.
Chris Amon made two birthday appearances, at the 1962 and 1968 British Grands Prix. He could have made a third birthday outing at the 1974 British Grand Prix, but he missed races in the mid part of that season due to illness. Nelson Piquet, Gerhard Berger, Rubens Barrichello and Sebastian Vettel are the other drivers who have raced on their birthdays twice.
Youngest and Oldest birthdays celebrated
The youngest driver to celebrate their birthday by racing in a Grand Prix is Lance Stroll, who turned nineteen on the day of the 2017 Mexican Grand Prix. On the other end of the scale, the oldest drivers to start a Grand Prix on their birthday are Reg Parnell and Carlos Reutemann who each turned 39 on the day of the 1950 French Grand Prix and the 1981 Argentine Grand Prix respectively.
Multiple birthdays celebrated in a race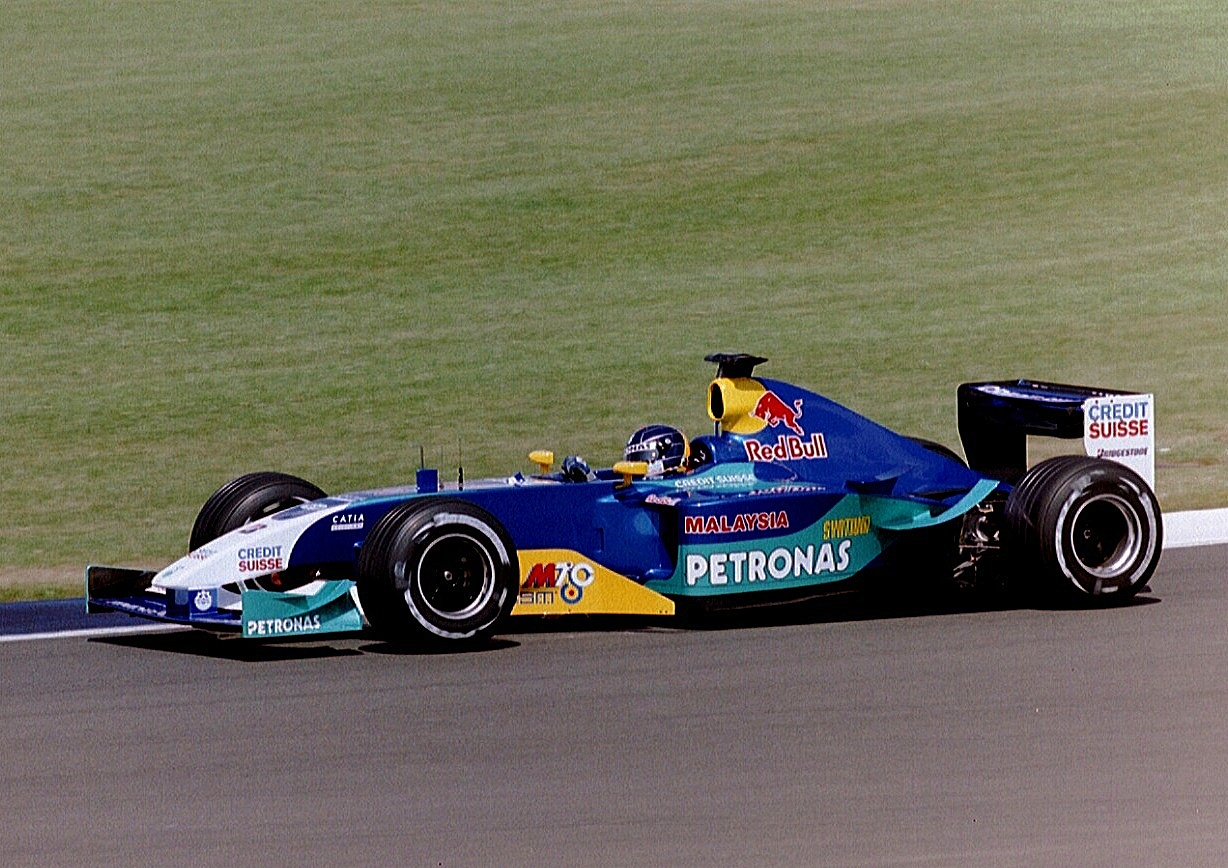 The 1989 Belgian Grand Prix is the only race in which multiple drivers on the grid were celebrating their birthday. On that day, Derek Warwick celebrated his 35th birthday, while Gerhard Berger celebrated his 30th birthday. Warwick picked up a point in sixth place, but Berger retired. It was the Austrian's tenth retirement in a row.
Drivers who could have raced on their birthdays
There are two drivers who could have raced on their birthday, but failed to qualify for the Grand Prix. The first was Jochen Mass at the 1979 Canadian Grand Prix, who missed out on a spot on the grid by just 0.064s. The second was Aguri Suzuki at the 1991 Italian Grand Prix. He qualified 30th and last in the qualifying session, 0.841s away from the pace which was needed for a place on the starting grid.
Heinz-Harald Frentzen had a particularly unlucky birthday in 2003. After lining up fifteenth on the grid, Frentzen made his way through two formation laps. A faulty launch control for Cristiano da Matta meant that there were three formation laps that afternoon. At the start of the third formation, Frentzen had clutch issues and there was no time to set up the spare car. It meant that Frentzen did not start the race.
Drivers who made their only appearance on their birthday
No driver has made their only Grand Prix appearance on their birthday, but there is one driver who had their only F1 outing on their birthday. That was Channoch Nissany, who made his only outing in Free Practice for the 2005 Hungarian Grand Prix. On the day he turned 42, he became the first driver from Israel to participate in an F1 weekend. Nissany's lap times were almost seven seconds off the pace of his Minardi team-mate Christijan Albers. He spun out of the session, and was unable to take the steering wheel out after his spin. That meant that his car had to be recovered with him sitting in it.
The full list of Formula 1 drivers who raced on their birthday:
Below is a full list of drivers who have raced in a round of the Formula 1 World Championship on their birthday.
| Date | Race | Driver | Result | Birthday Celebrated |
| --- | --- | --- | --- | --- |
| January 1st | 1968 South African Grand Prix | Jacky Ickx | DNF | 23 |
| January 29th | 1978 Brazilian Grand Prix | Jody Scheckter | DNF | 28 |
| March 4th | 2001 Australian Grand Prix | Jos Verstappen | 10th | 29 |
| March 18th | 2012 Australian Grand Prix | Timo Glock | 12th | 30 |
| March 26th | 2017 Australian Grand Prix | Stoffel Vandoorne | 13th | 25 |
| April 9th | 2000 San Marino Grand Prix | Jacques Villeneuve | 5th | 29 |
| April 12th | 1981 Argentine Grand Prix | Carlos Reutemann | 2nd | 39 |
| April 17th | 1983 French Grand Prix | Riccardo Patrese | DNF | 29 |
| April 17th | 2016 Chinese Grand Prix | Romain Grosjean | 19th | 30 |
| April 21st | 2013 Bahrain Grand Prix | Max Chilton | 20th | 22 |
| April 23rd | 1989 San Marino Grand Prix | Pierluigi Martini | DNF | 28 |
| April 25th | 2004 San Marino Grand Prix | Felipe Massa | 10th | 23 |
| May 4th | 1980 Belgian Grand Prix | John Watson | DNF | 34 |
| May 10th | 2009 Spanish Grand Prix | Nick Heidfeld | 7th | 32 |
| May 12th | 1991 Monaco Grand Prix | Stefano Modena | DNF | 28 |
| May 15th | 1988 Monaco Grand Prix | Luis Perez-Sala | DNF | 29 |
| May 18th | 1952 Switzerland Grand Prix | Toulo de Graffenried | 6th | 38 |
| May 18th | 2003 Austrian Grand Prix | Heinz-Harald Frentzen | DNS | 36 |
| May 23rd | 1993 Monaco Grand Prix | Rubens Barrichello | 9th | 21 |
| May 23rd | 2004 Monaco Grand Prix | Rubens Barrichello | 3rd | 32 |
| May 29th | 1994 Spanish Grand Prix | Ukyo Katayama | DNF | 31 |
| May 30th | 1959 Indianapolis 500 | Chuck Arnold | 15th | 33 |
| May 30th | 2004 European Grand Prix | Gianmaria Bruni | 14th | 23 |
| May 31st | 1981 Monaco Grand Prix | Andrea de Cesaris | DNF | 22 |
| May 31st | 1987 Monaco Grand Prix | Andrea de Cesaris | DNF | 28 |
| May 31st | 1992 Monaco Grand Prix | Andrea de Cesaris | DNF | 33 |
| June 11th | 1995 Canadian Grand Prix | Jean Alesi | 1st | 31 |
| June 18th | 1967 Belgian Grand Prix | Denny Hulme | DNF | 31 |
| June 22nd | 1952 Belgian Grand Prix | Robin Montgomerie-Charrington | DNF | 37 |
| June 27th | 2010 European Grand Prix | Nico Rosberg | 10th | 25 |
| July 1st | 2018 Austrian Grand Prix | Daniel Ricciardo | DNF | 29 |
| July 2nd | 1950 French Grand Prix | Reg Parnell | DNF | 39 |
| July 3rd | 2016 Austrian Grand Prix | Sebastian Vettel | DNF | 29 |
| July 3rd | 2022 British Grand Prix | Sebastian Vettel | 9th | 35 |
| July 7th | 1968 French Grand Prix | Jo Siffert | 11th | 32 |
| July 13th | 1986 British Grand Prix | Thierry Boutsen | DNF | 29 |
| July 13th | 1997 British Grand Prix | Jarno Trulli | 8th | 25 |
| July 20th | 1963 British Grand Prix | Chris Amon | 7th | 20 |
| July 20th | 1968 British Grand Prix | Chris Amon | 2nd | 25 |
| July 24th | 2005 German Grand Prix | Tiago Monteiro | 17th | 29 |
| July 27th | 1986 German Grand Prix | Philippe Alliot | DNF | 33 |
| July 29th | 2001 German Grand Prix | Fernando Alonso | 10th | 20 |
| July 29th | 2012 Hungarian Grand Prix | Fernando Alonso | 5th | 31 |
| July 29th | 2018 Hungarian Grand Prix | Fernando Alonso | 8th | 37 |
| August 5th | 1962 German Grand Prix | Richie Ginther | 8th | 32 |
| August 6th | 2006 Hungarian Grand Prix | Vitantonio Liuzzi | DNF | 26 |
| August 8th | 1982 German Grand Prix | Nigel Mansell | 9th | 29 |
| August 17th | 1980 Austrian Grand Prix | Nelson Piquet | 5th | 28 |
| August 17th | 1986 Austrian Grand Prix | Nelson Piquet | DNF | 34 |
| August 27th | 1989 Belgian Grand Prix | Derek Warwick | 6th | 35 |
| August 17th | 1989 Belgian Grand Prix | Gerhard Berger | DNF | 30 |
| August 27th | 1995 Belgian Grand Prix | Gerhard Berger | DNF | 36 |
| August 27th | 2006 Turkish Grand Prix | Mark Webber | 10th | 30 |
| August 28th | 2016 Belgian Grand Prix | Valtteri Bottas | 8th | 27 |
| August 28th | 2022 Belgian Grand Prix | Valtteri Bottas | DNF | 33 |
| August 29th | 1976 Dutch Grand Prix | James Hunt | 1st | 29 |
| September 1st | 2019 Belgian Grand Prix | Carlos Sainz | DNF | 25 |
| September 2nd | 2001 Belgian Grand Prix | Olivier Panis | 11th | 35 |
| September 2nd | 2018 Italian Grand Prix | Marcus Ericsson | 15th | 28 |
| September 5th | 1971 Italian Grand Prix | Clay Regazzoni | DNF | 32 |
| September 8th | 1985 Italian Grand Prix | Stefan Johansson | 5th | 29 |
| September 10th | 1978 Italian Grand Prix | Bruno Giacomelli | 14th | 26 |
| September 11th | 2005 Belgian Grand Prix | Antonio Pizzonia | 15th | 25 |
| September 17th | 2017 Singapore Grand Prix | Esteban Ocon | 10th | 21 |
| September 28th | 1997 Luxembourg Grand Prix | Mika Hakkinen | DNF | 29 |
| September 30th | 2018 Russian Grand Prix | Max Verstappen | 5th | 21 |
| October 1st | 1978 United States Grand Prix | Jean-Pierre Jabouille | 4th | 36 |
| October 1st | 1995 European Grand Prix | Jean-Denis Deletraz | 15th | 32 |
| October 3rd | 1971 United States Grand Prix | Andrea de Adamich | 11th | 30 |
| October 5th | 2014 Japanese Grand Prix | Kevin Magnussen | 14th | 22 |
| October 6th | 1974 United States Grand Prix | Carlos Pace | 2nd | 30 |
| October 19th | 2008 Chinese Grand Prix | Heikki Kovalainen | DNF | 27 |
| October 29th | 2017 Mexican Grand Prix | Lance Stroll | 6th | 19 |
| November 13th | 2022 Sao Paulo Grand Prix | Lando Norris | DNF | 23 |
Header image: Rick Dikeman, Wikimedia Commons / CC BY-SA 3.0