At the 2022 Australian Grand Prix, Lewis Hamilton could become the first driver to take nine pole positions at a single circuit. Ayrton Senna and Michael Schumacher are the only other drivers to have taken eight poles at a track. Here's where each driver has achieved the feat!
Ayrton Senna, Imola
Ayrton Senna took pole position for seven consecutive seasons at the San Marino Grand Prix between 1985 and 1991. Three of those poles were with Lotus, while the latter four were with McLaren. Senna's largest pole margin at the track was 0.771 seconds, which is the margin by which he out-qualified Alain Prost in only their second race as McLaren team-mates.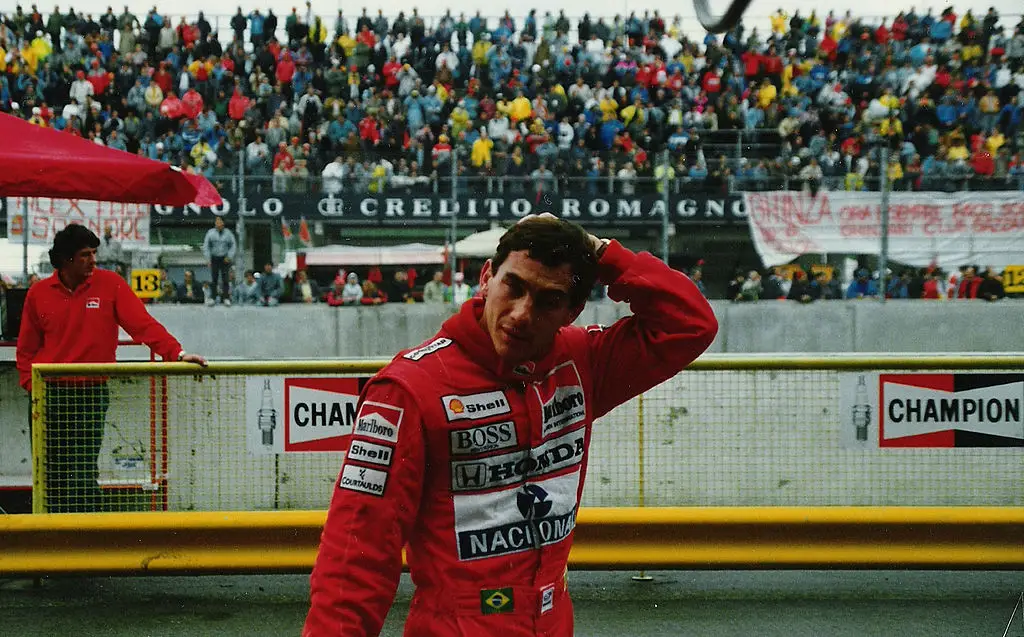 Senna went on to take one more pole at Imola, with Williams in 1994. Sadly, that would be the Brazilian's last F1 start as he lost his life in a crash just seven laps into the fateful 1994 San Marino Grand Prix.
Michael Schumacher, Suzuka
Suzuka is a special place for Michael Schumacher and Ferrari fans. The Japanese circuit is the scene of the German's first Ferrari title win in 2000 – the Scuderia's first in 21 years. Schumacher was a master at Suzuka, taking no fewer than eight poles at the track.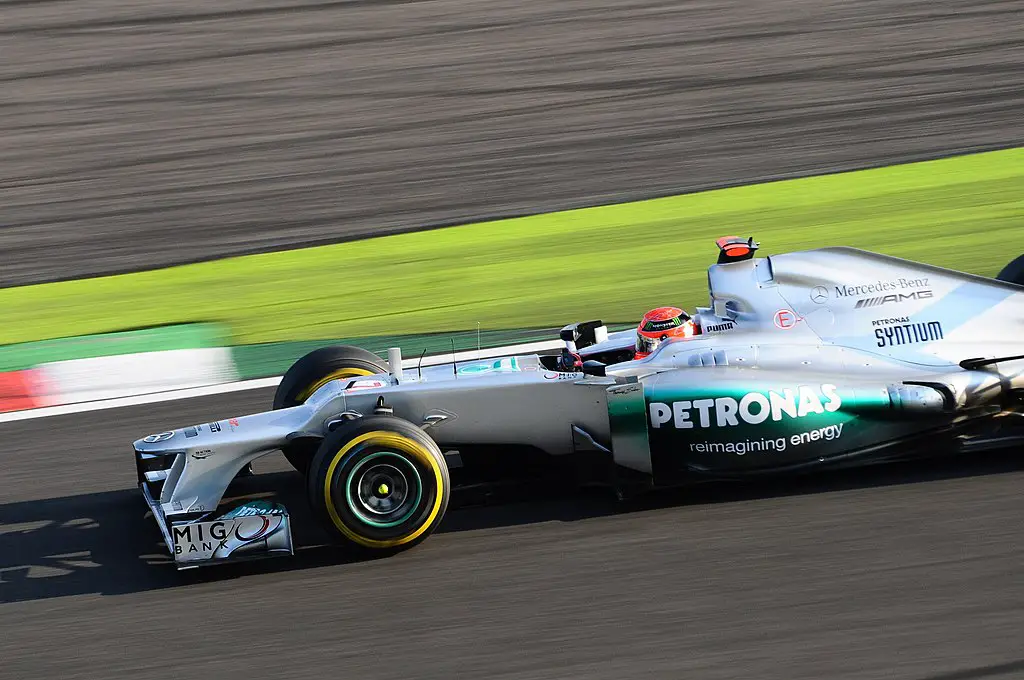 His first two Suzuka poles came in successive years, in 1994 and 1995, with Benetton. While his new Ferrari team were over a second off the pace in 1996 and were pipped to pole by Williams by just 0.062 seconds in 1997, Schumacher went on to take pole in all of the next five seasons – while Ferrari would secure pole at the track in all of the next seven. The German secured his final Suzuka pole in 2004, making him only the second driver to reach eight poles at a single track.
Lewis Hamilton, Albert Park
There's yet to be an Albert Park polesitter in the V6 hybrid era whose name is not Lewis Hamilton. As well as pole at every Melbourne race between 2014 and 2019, the British driver also secured a slot at the front of the grid with McLaren in 2008 and 2012.
Hamilton's pole to win conversion rate is pretty low at the circuit, having converted only his 2008 and 2015 poles into race victories. His largest pole margin here is 0.664 seconds, which is the margin by which he secured pole ahead of Kimi Raikkonen in 2018.
Lewis Hamilton, Hungaroring
Hamilton has another opportunity to reach nine poles at a single circuit later in the season at the Hungarian Grand Prix. In 2021, the Hungaroring became the second track at which Hamilton has secured eight pole positions.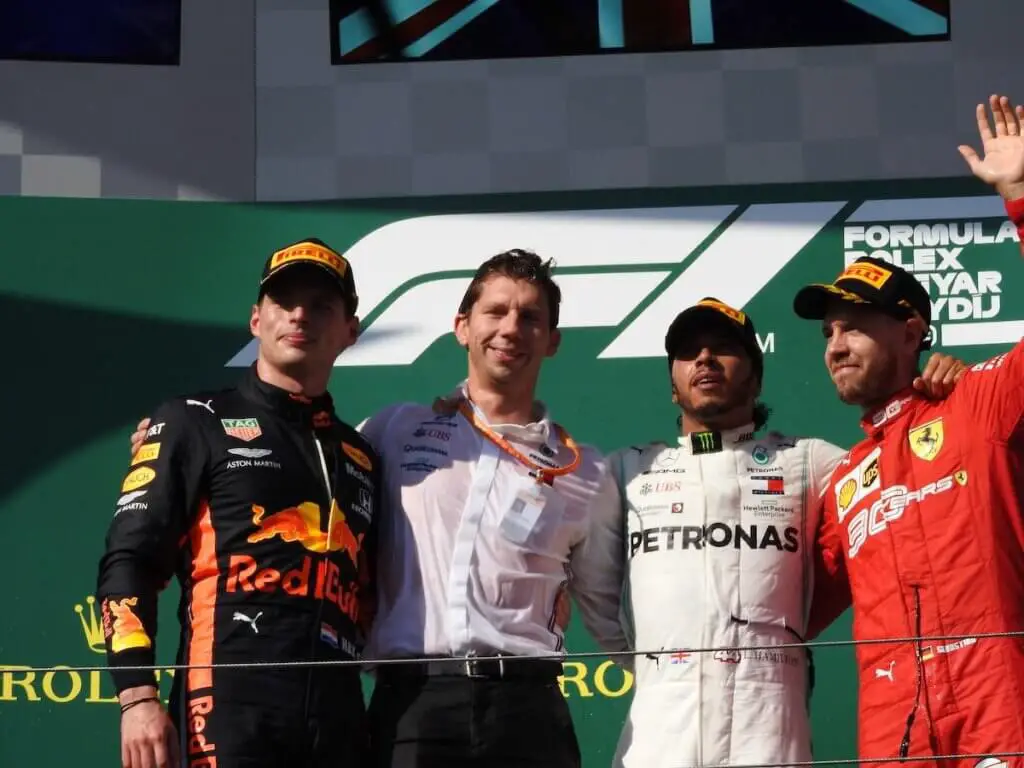 Hamilton took his first pole here under controversial circumstances in 2007, after team-mate Fernando Alonso was demoted on the grid for preventing Hamilton from setting a final lap time. Hamilton went on to take one more pole at the track with McLaren, in 2012, before securing his first Mercedes pole here in the following season. Further poles followed in 2015, 2018, 2020 and 2021.
Drivers who took 5 or more poles at a single circuit
Aside from Senna, Schumacher and Hamilton, Juan Manuel Fangio and Sebastian Vettel are the only other drivers to have taken five or more poles at a single circuit. Fangio did so at Monza, while Vettel has taken five poles at both Circuit Gilles Villeneuve and Suzuka. Below is a full list of every driver to have taken five or more poles at a track and the circuits at which they did so.
| Poles | Driver | Circuit |
| --- | --- | --- |
| 8 | Ayrton Senna | Imola |
| 8 | Michael Schumacher | Suzuka |
| 8 | Lewis Hamilton | Albert Park |
| 8 | Lewis Hamilton | Hungaroring |
| 7 | Michael Schumacher | Circuit de Barcelona-Catalunya |
| 7 | Michael Schumacher | Hungaroring |
| 7 | Lewis Hamilton | Silverstone |
| 7 | Lewis Hamilton | Monza |
| 6 | Ayrton Senna | Adelaide |
| 6 | Michael Schumacher | Circuit Gilles Villeneuve |
| 6 | Lewis Hamilton | Shanghai International Circuit |
| 6 | Lewis Hamilton | Circuit Gilles Villeneuve |
| 6 | Lewis Hamilton | Circuit de Spa-Francorchamps |
| 6 | Lewis Hamilton | Circuit de Barcelona-Catalunya |
| 5 | Juan Manuel Fangio | Monza |
| 5 | Ayrton Senna | Circuit de Monaco |
| 5 | Ayrton Senna | Monza |
| 5 | Michael Schumacher | Sepang International Circuit |
| 5 | Michael Schumacher | Imola |
| 5 | Lewis Hamilton | Sepang International Circuit |
| 5 | Sebastian Vettel | Circuit Gilles Villeneuve |
| 5 | Sebastian Vettel | Suzuka |
| 5 | Lewis Hamilton | Yas Marina Circuit |