After appealing for funds via Twitter, we've collectively raised £11.93 to bid on Formula 1.
---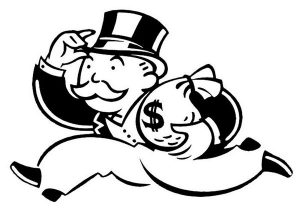 Following the news that Liberty Media are reportedly selling Formula 1 after only two years of ownership, I decided to see how much people are willing to chip in to help us buy the sport. With the help of seven of our twitter followers we've passed the grand total of £10, which I feel is an impressively strong bid. We've also been offered 100 Bulgarian potatoes, though I don't really know what we're going to do with them, other than use them as ammunition if the bidding war becomes violent.
It's time for us to take back control. Given that Liberty bought the sport for around $8 billion in 2016, we're almost at the halfway point, though our plans may be derailed as it seems there's actually little truth to the story. Either way, we remain hopeful. More on our strong and stable plans for the sport – including sprinkler systems and shortcuts – will be revealed in due course.
Please note, if you've offered money via Twitter, it is legally binding and I will be collecting it as soon as possible. Also, we're hoping this is all going to get sorted out before Brexit, otherwise it's going to be a right old mess.
---
How much would you like to contribute to our collective F1 bid? Let us know in the comments or on Twitter. We'll keep you updated on how our total is looking.
---