The Canadian Grand Prix organisers have unveiled a new mascot ahead of the race weekend. His name is Vroum, and he's a six foot tall groundhog. Cracques Villynerves sat down with Vroum for an interview ahead of the Canadian Grand Prix weekend.
---
Why do you think the Grand Prix organisers chose you to be their mascot?
I appeal to children. Most children love the idea of being chased by a giant rodent. It's definitely not terrifying to them in any way.
What will your responsibilities be over the weekend?
I'll be attending events across Montreal, gnawing through cables and representing the groundhog population of the city. I may also be waving the chequered flag on Sunday, but I have to prove that I won't eat it first.
Who is your arch nemesis?
Anthony Davidson. He killed my brother in 2007. We don't talk about that.
What is your view on the current political climate?
Immigration is a real problem for us. We're being forced out of our homes here on Ile Notre Dame. Each year people come around with large nets to gather us up before the race weekend and send us over to Saint Helen's Island. The place has more groundhogs than blades of grass.
Would you ever consider an uprising against the practice of evicting groundhogs from their homes for the Grand Prix?
We actually planned it once, in 2008, the year after my brother was killed by my arch nemesis Anthony Davidson. Enough was enough as far as us groundhogs were concerned. We were going to link arms and block the track but then we realised we're quite small and the cars would have just driven straight over us. Also we don't have arms.
Have you ever woken up and thought you've been experiencing the same day over and over again?
Every morning.
Do you have an interesting fact about groundhogs that us non-groundhogs probably don't know?
When the groundhog enters hibernation, there is a drop in body temperature to as low as 35 degrees fahrenheit, heart rate falls to 4–10 beats per minute and breathing rate falls to one breath every six minutes.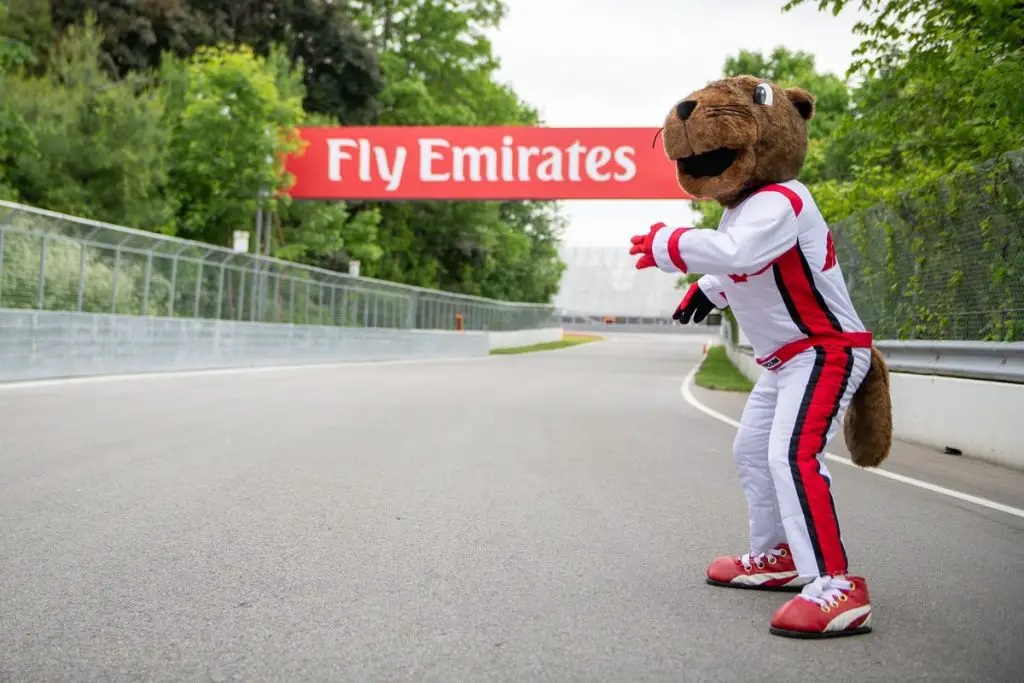 That's absolutely fascinating. Do you find it offensive that the most searched for term on Google about groundhogs is 'how do you get rid of groundhogs'?
I didn't know that. You've ruined my day.
Wikipedia also refers to you as a 'serious nuisance'.
I think we should end this interview now.
Okay, no worries, Vroum. Before you go, will you be watching the action this weekend?
Of course. You may even see me on track during Free Practice 1, possibly under a front wing!!
I'd like to thank Vroum for his time, and for the bite marks he left on my legs after the interview.